The Reception
Must see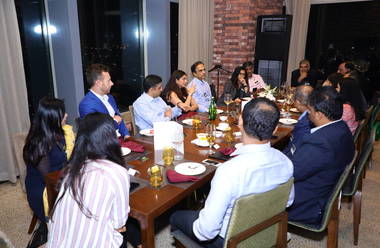 Clubroom
Clients are still briefing agencies, asking for "viral videos". Also, clients still believe digital means cheap/free. Meanwhile, desperate inventory owners are crashing CPMs, further compounding the problem. Most of today's digital influencers don't have any credibility or heft, they just have a faux metric of followers. The Sarpanch (village chieftain) was the original influencer, by virtue of their position as the leader of the community. Content doesn't necessarily have to be digital. A book put out by a brand, that predisposes prospects and clients favourably towards it, is also good content. An installation outside the airport can also count as content, again, if it gets prospects thinking about the brand while they wait interminably in terminal 2. Google Maps' City Guides is a great example of content that echoes the brand promise, nay it actually extends the product delivery.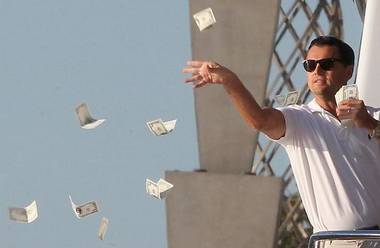 Gym
One of the most famous (or, perhaps, notorious) quotes in the history of marketing is the assertion by Lord Leverhulme (founder of Unilever) that he knew that half of the money he spent on advertising was wasted – but that he didn't know which half. Perhaps, if Lord Leverhulme had had access to the most recent understanding of how our brains work, he might have been a little less puzzled. Daniel Kahneman's 2002 Nobel Prize-winning research showed that most decisions – including nearly all brand choice decisions – are made by our subconscious brains (he called this the brain's 'System 1'). Kahneman also showed how decisions are driven predominantly by emotional factors – not the rational, evaluatory processes that the business world often assumes its customers use.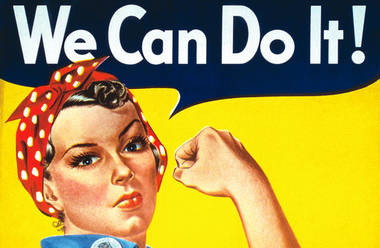 Gym
"We can't win the Le Mans 24-hour race because we don't have the fastest car on the track." "We can't recruit any more firefighters because we don't have enough budget available." "We can't sell our brand to younger consumers because it is perceived as old-fashioned." 'Can't because' is the death knell of creative thinking. It sucks all the oxygen out of the room. It saps energy and replaces optimism and hope with pessimism and light despair. This atmosphere of doom and gloom is only worsened when this negative turn of phrase is accompanied by equally negative body language.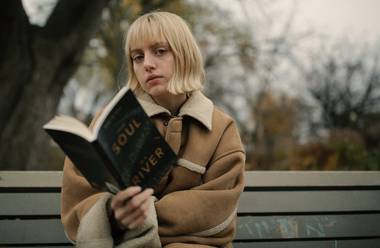 Library
In 1953, an unknown writer called William Golding wrote a novel. He sent it to around twenty publishers, one after the other And, one after the other it came back. The rejection letters used phrases like "absurd, uninteresting" and "rubbish and dull". Eventually, a young editor at Faber & Faber read it. Charles Monteith liked the book, he agreed to pay £60 for it, but it needed changes. Golding agreed the suggestions improved the book. But Monteith's big problem was with the title. The book was called: 'Strangers from Within". Monteith thought this was dull, he asked Golding to think of a new title. The story was about children on an island, so Golding wrote a list of possibilities: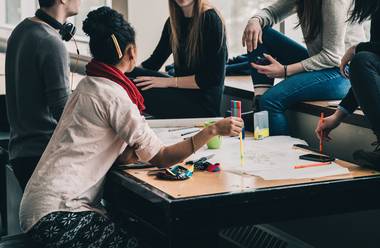 Library
In a crowded marketplace, which shows no sign of abating this year, people often ask me and the team what makes the Festival of Media different from all of the other events in the sector. It's a fairly easy answer as we ensure brands and inclusion at our heart, but it's one that requires some key storytelling and context. So here goes… Four years ago I embarked on a journey at Festival of Media and M&M Global with one mission – to reinvigorate its content offering. A quick look at the previous agendas and it was clear to see we had reached a plateau of middle-aged English speaking white men dominating the stages with content, which was either stuck in the past, or too far in the future to be relevant.
Sign in to View library
Features
Editor's choice
Pride month is around the corner, a time for queer celebration, parades, solidarity, vigils and tributes to those who have been lost due to hate and intolerance. It's exciting, often playful, sometimes sad, and incredibly important to the queer community., says Becks Collins.
Learn
A brilliant (and under 30) member of my team has just had a birthday and sent me a funny message telling me how he was celebrating... Tracy Barber, group CMO of Havas UK writes on ageism.
Read
In part one, we learned that communication that evokes an emotional response can help both its ease of processing and its memorability. However, this leaves a quandary that some emotional ads sell, whilst others do not, says Phil Barden.
Think