The Reception
Must see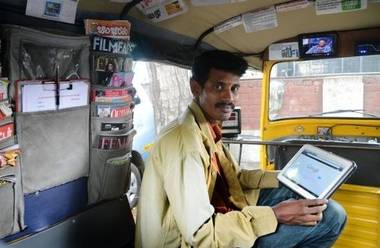 Gym
With all the talk around CX today, it's clear that avoiding hassles is not enough when it comes to delivering a consistent, positive customer experience. In today's constantly evolving world, brands need to recognize that reducing customer hassles is a necessity, not a differentiator. Great customer experience is driven by creating benefits from a product's usage (beyond what is expected from a brand) and satisfying emotional needs or uplifting expectations. You don't get delighted when a brand gives you products that work or just good service. You expect that in today's times - more so than ever before. You get delighted by a brand when you get more than what others in the category give you or are capable of giving you. Delivering this rewarding experience across segments, lifetime values and individual preferences requires a reinvention across many elements in a brand's business model, with the (right) belief that a superior experience will lead to success.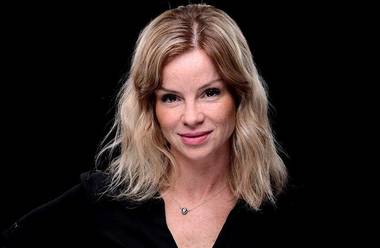 Clubroom
After earning her Bachelor of Arts, she joined BBDO Dubai in 2005. Natalie has since worked for Y&R, JWT, Mullen Lowe MENA and Nomads, where she worked as a Client Servicing Director before she joined Serviceplan in 2018. Natalie now has more than 13 years of experience in the advertising industry. What's your golden rule? Be brave and get out of your comfort zone more often. If you don't try new things you won't develop or learn. Challenge yourself to do better every day and do it with passion. Who has been your biggest influence? It's places and people. Starting with my parents that have always been brave and pushed me to do things differently and supported me all the way. Dubai, as a diverse city that has people from different walks of life. Living in this city has opened my mind and influenced the way I think.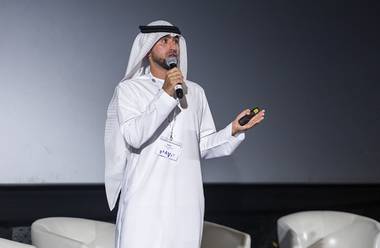 Clubroom
"Bravo, my baby!" words I say to my 2-year old everyday, who is excited to wake up, test limits, try options, find smarter ways to play and play some more, ask WHY every five minutes and in the process, learn and find happiness every step of the way. I worry that this bravery will be restricted as he navigates and grows in the system. I am part of the system. And so, I introduce him to superheroes, princes and princesses, witches and wizards, scientists and warriors, athletes and world leaders to keep that light burning. I have never introduced him to a marketeer. I have never introduced him to a brave marketeer. And I can change that now. Omar Nour told us that if dreams don't scare you, you are not dreaming enough. Hiding behind failures and excuses, not learning from them, is contagious and all around us. However, it is our responsibility to find that inspiration, that moment, hold on to it to turn it around, make it work, make it better, live with passion.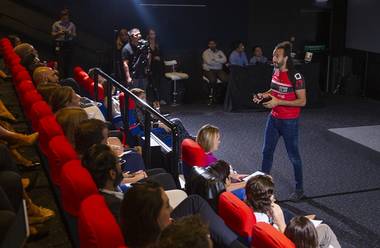 Clubroom
As 2018 prepares to shuffle off to Bedfordshire, 'tis the season for the world of Marketing leadership to shine brighter and braver. And 'world' is no exaggeration as this occasion saw the Marcomms Great and Good gather on the very same day across LON, NYC, HKG & DXB (trademark of Dubai Airports, BTW.) Our Dubai Venue? VOX Cinemas in Mall of the Emirates. I know what you're thinking…shrieking brats, gummy carpets and arctic aircon: brave, indeed…But it was worth every sticky step as a veritable Top of the VOX Pops was assembled to take us on a romp through the many meanings of 'bravery' in the modern era, constantly posing the question 'what's your brave'?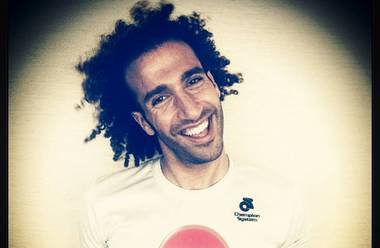 Library
Ahead of our Dubai Braver Conference we caught up with speaker, professional triathlete Omar Nour. How can marketers be braver? Being braver is all about pushing the limits and pushing the limits is all about being comfortable being uncomfortable! With that comes the possibility of failure and failure is how we, as human beings, learn. I see failure as an integral part of the process to success as opposed to its antonym. I never look at it as in a negative light. To accomplish something great, limits must be pushed and, by definition, risks taken. Playing it safe seldom yields incredible results. Failure should not be a deterrent but rather a motivator to keep on trying until the desired outcome is reached. I encourage all marketers to push the label, take risks, learn from their failures, be resilient, and keep on tweaking their ideas and concepts in their relentless pursuit of excellence.
Sign in to View library
Editor's choice
'Perhaps you are sitting at your desk with a strong cup of tea, you've finally found 5 minutes for yourself. A moment to reflect and think about the office environment and the team's neurological differences,' writes Tribal Worldwide's Jade Tomlin.
Reflection
Having just read a book on how to improve your persuasive copywriting skills, I'm now supposed to write an entertaining, informative review that will have all you Marketing Society members clicking through to read it. No pressure then? Giles Lury reviews Glenn Fisher's new book.
Book club
'Are we jeopardising our personal security just to make our lives more convenient? I recently had my car stolen by someone who was seemingly able to hack their way into it.' A cautionary tale from Your Favourite Story's Rachel Faber.
Opinion