The Reception
Must see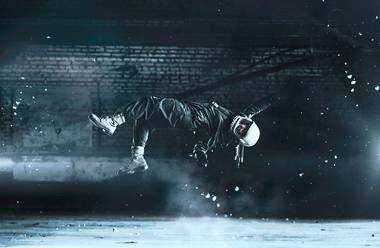 Library
The Idea Economy is different. It is the successor to the Knowledge Economy, not an updated version. We are moving from relentless analysis of the past and drilling down into the present to focus on the future and how to shape it. As Mark Earls said, 'The future is a place that doesn't exist yet. And yet we cling to the impression that by gathering the right numbers together in the right way, we can predict how things will be. We don't need any of that dangerous creativity because we will one day know everything. One day'. Earls also wisely said, 'you don't have to get it all right now'. In other words ideas aren't disqualified by minor flaws. It is just as well. Even the cleverest, most lauded innovators and thinkers make errors, and we don't think ill of them. As Alexander Pope wrote, 'to err is human, to forgive divine'. Columbus sought to discover 'The Indies' by sailing westwards, when he could have reached India and China more quickly by going in the opposite direction. But America was a great discovery in its own right, and Columbus was forgiven.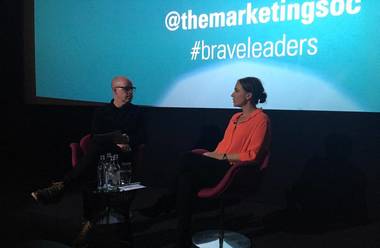 Clubroom
Last night I attended the Marketing Society Braver Conversation event - Craig Inglis, John Lewis' Customer Director and Chair of the Marketing Society interviewed Paula Nickolds, John Lewis' Managing Director. It's safe to say I left feeling inspired and with a wealth of ideas. The Marketing Society provoke the need for brave leadership to create change. They enable and inspire uncomfortable, human, braver conversations. The Bloomsbury Curzon cinema with wine and comfy seats, was the perfect venue. Paula has been at John Lewis for 25 years and loves the brand and the constitution of the partnership. But she's leading in the toughest time the organisation has faced. It's a perfect storm of a generational shift in shopping behaviour, the rise of technology, Brexit, etc. 'The burden of responsibility weighs heavy and I'm scared we're not changing fast enough. But I'm an optimist and know there's an opportunity to be visible among the disruption. On my watch we have to reinvent to stay relevant, it's my quest to create an amazing offering and experiences that customers want to pay for'.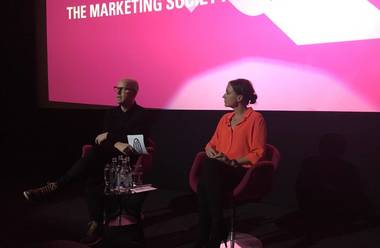 Clubroom
'For us it's Personal' Paula Nickolds, the first female Managing Director of John Lewis in 153 years, lives the John Lewis brand value at the "Braver Conversation' series held at the Curzon Bloomsbury on Wednesday 13 February. Society members were treated to a discussion that could have taken place in any living room around the UK in the intimacy of its style. Craig Inglis, Customer Director for John Lewis was hosting, and has worked with Paula for years. There was an easy, comfortable interchange between the two. Settled into their armchairs on the stage in chat show style, the content was wide ranging and deep in meaning. At times it was provocative with a freshness rarely seen. The story of the birth of the John Lewis Partnership had its roots deep in a pioneering kind of bravery. John Spedan Lewis (the son of the founder) realized that senior management took more in salary than all of their staff at John Lewis Oxford Street and Peter Jones, Sloane Square, combined and hence pioneered the 'partners' approach.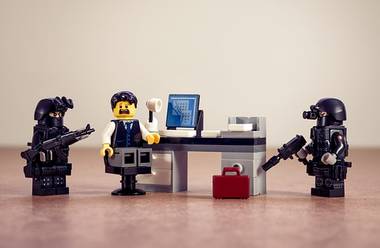 Gym
Fraud! Congratulations! You've just been promoted / picked up an award / won a big pitch but instead of giving yourself a well deserved pat on the back, you cannot shake the creeping fear that Toto is going to pull back the curtain and expose you for what you really are…a fraud - and sooner or later everyone's going to find out. Sound familiar? It may well do...according to research, the psychological phenomena, Imposter Syndrome, affects an astonishing 7 in 10 people at some point in their lives. Kate Stanners, Global CCO of Saatchi's, recounts the feeling of overwhelm she experienced the first time she was introduced to the whole agency at Saatchi's as their new ECD – "it's that sick feeling you get that you are going to be found out" she says "it often happens when you are given new responsibilities, you think, 'what can I possibly bring?'"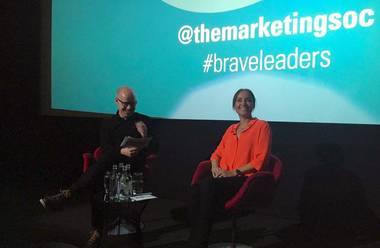 Clubroom
Last night's Braver Conversation brought us an inspiring and honest discussion between two leaders – John Lewis and Partners' Managing Director, Paula Nickolds and Customer Director and Marketing Society Chairman, Craig Inglis. The evening was introduced by our Chief Executive Gemma Greaves then Craig led the conversation interviewing his boss Paula. Values The conversation started with Paula opening up about the struggles of working in the retail industry, with the rise in digital capabilities and online outlets causing uncertainty for the high-street. 'Anyone who says they know precisely what retail is going to look like in ten years' time is either lying or misguided.' According to Craig, the service element of the company is becoming increasingly important, 'The future of most industries is not going to be about what the marketing team do but rather, what do the squad on the customer-facing side need to do?'
Sign in to View library
Features
Editor's choice
'Perhaps you are sitting at your desk with a strong cup of tea, you've finally found 5 minutes for yourself. A moment to reflect and think about the office environment and the team's neurological differences,' writes Tribal Worldwide's Jade Tomlin.
Reflection
Having just read a book on how to improve your persuasive copywriting skills, I'm now supposed to write an entertaining, informative review that will have all you Marketing Society members clicking through to read it. No pressure then? Giles Lury reviews Glenn Fisher's new book.
Book club
'Are we jeopardising our personal security just to make our lives more convenient? I recently had my car stolen by someone who was seemingly able to hack their way into it.' A cautionary tale from Your Favourite Story's Rachel Faber.
Opinion