In time for the summer season, Tiger Beer is setting out to ignite the burning desires within Hong Kong people to pursue their dreams, with an augmented reality bus shelter ad, targeting young adults.

The interactive OOH at Causeway Bay, created by Leo Burnett, asks passersby to virtually set themselves on fire by swaying their bodies in front of a designated area on an AR display.
Through the play, the campaign aims to stimulate the creativity and passion within Hong Kong people, which is often caged by everyday routines and social norms.
'We believe everyone has a 'tiger' hidden deep inside their hearts, which portrays restless spirit and unlimited potential and courage,' Cyrus Kong, senior marketing executive at Heineken Hong Kong, told Marketing.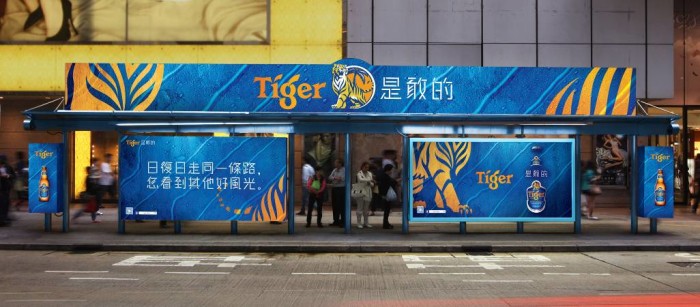 'Many young adults in Hong Kong let themselves conform to societal or family expectations and choose to take on a safe and a well-trodden path,' he said, adding the campaign hopes to portray the brand as a symbol of courage to inspire Hong Kong people to 'ignite the tiger inside and take the leap to follow their passions and dreams'.

Participants are encouraged to share their experiences from the bus shelter on social media to win a wireless router.





Apart from a set of print-based ads with a variety of slogans, the campaign runs with social execution, engaging a group of KOLs to encourage online users to share their dreams on Tiger Beer's Facebook and their own Facebook page. The most inspiring writings are eligible for a set of prizes, including a skydiving trip in New Zealand.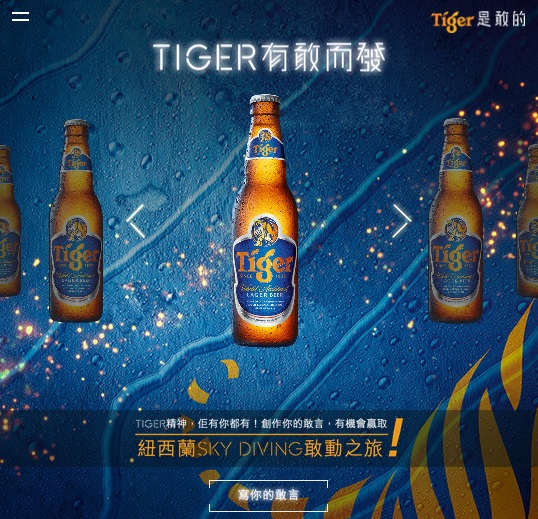 ---
This article was first published by Jennifer Chan in Marketing Interactive

Read more international content in our Clubhouse.