In 2007 Tracey Ford's 17 year old son James Andre Godfrey Smartt-Ford was shot in front of 300 children and adults at the Streatham ice skating rink on a busy Saturday evening.

Tracey said, "This was the catalyst that changed my whole being as I came face to face with an epidemic that was to shock the nation: youth on youth murder.
In London alone, James was one of 27 teenagers, all under the age of 20 who lost their lives to gun and knife crime in 2007".

Tracey went on to found the JAGS Foundation, an acronym of James Andre Godfrey Smartt-Ford, in 2012, to raise awareness of the consequences of youth murder.
The foundation works to address issues affecting young people in the hope that they can create a society where young people have a right to life.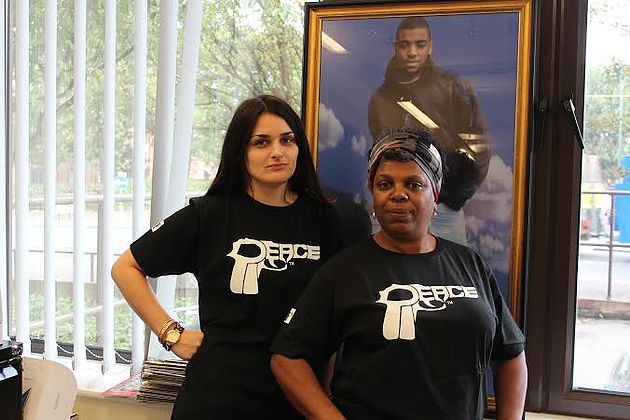 JAGS Foundation gains support from marketing volunteers

With the support of the Home Office, JAGS provides bereavement support to families and friends affected by youth murder. As the work of the organisation continues to gain momentum, JAGS has delivered youth awareness and restorative justice based programmes in partnership with a number of schools and organisations including Norbury Manor Business & Enterprise School, The Forgiveness Project, Croydon Youth Offending Team, Safer London and a number of grassroots and community organisations.

Tracey signed up to Pimp My Cause in 2015 looking for help with PR and strategic marketing planning with the goal of growing their organisation and reaching more supporters, donors and potential partners.

Jermaine Ranger, a marketing consultant who has helped several causes through Pimp My Cause, stepped up to work with the JAGS Foundation. He said, "Despite JAGS being established for a number of years and having had strong media coverage, there was not much awareness of their work in the local community.
"I was able to help them address their challenge by doing a marketing audit of their existing marketing activities. I then gave feedback to Tracey on how they need to move forward and helped them put together a long-term marketing plan."

Jermaine met with the team at the JAGS Foundation's office in Croydon to deliver the marketing plan. They also had a brainstorming session to come up with potential campaigns ideas for delivering their key messages to different audiences through social media, local events, exhibitions and print media and fundraisers.

As part of the project Jermaine mentored a member of their team to support them with implementing their marketing plans. Jermaine said, "Harshil has done an exceptional job of managing the marketing and public relations activities of the JAGS Foundation. And for me from working with JAGS Foundation was a great way to help a cause located in my hometown of Croydon that is doing important work for the community".

Tracey said, "Jermaine was an incredible resource to JAGS. He gave his time, his knowledge, advice and his expertise to help us reach audiences we would never have dreamed would be possible. As a result of our increased  social media presence I was invited onto Saturday Live, Radio 4 where exposure to JAGS and to the work we do reached so many people who would not otherwise have heard about our work. We were inundated with warm wishes, donations, followers and people who were inspired by the work we do in our local community.

And the support from marketeering volunteers didn't stop there. Tracey said, "We are now working with Sarah Cowell, who we also connected with through Pimp My Cause. She is providing us with much needed advice, support and guidance on branding and has come at a time when our organisation is growing and needs the professional input – she is such is an amazing asset to us right now."