According to Guy Parsonage, Vice-Chair of Marketing Society and new Partner with PwC, total venture capital funding in China in now larger than in the United States and the top worries of CEOs are new market entrants and coping with the speed of technological change. With that eye-opening scene setter Guy kicked off the Marketing Society Asia's March 15th Uncomfortable Breakfast on disruptive technology.

Featuring four speakers with diverse backgrounds in technology start-ups, media agency strategy, and financial services, the discussions caused a fair bit of unease amongst the audience who were challenged to re-examine not just their marketing budgets and KPIs but the entire nature of their business models.

Coming from the start-up sector, Chris Bell of Blippar and Miron Mironiuk of Cosmose, riled up the marketers and agency folk in the room with statements like "98% of ads are irrelevant and unaccountable; consumer's media expectations and the agency/advertiser business model are out of sync; just 5 companies will own the mobile future" and perhaps most thought provokingly "technology is not disruptive, business models are."

Joanna von Felkerzam of Starcom Mediavest and Peter Williams of Citi provided some salving balm and guidance on how to survive and even prosper in a disrupted world.  Much of this advice centered around innovation management as well as the talent and personal management challenges that accompany it. Joanna noted that corporations are increasingly moving to shared innovation bets to create value.* This means moving to an intrapreneurial model for corporates and agencies who need new ideas and new types of partnerships. Relatedly, Peter pointed out that innovation comes from having a diverse network and being open to the new adventures this brings. This network can help you persevere when colleagues who operate in a traditional silo structure don't understand, and are not supportive of, your unconventional efforts.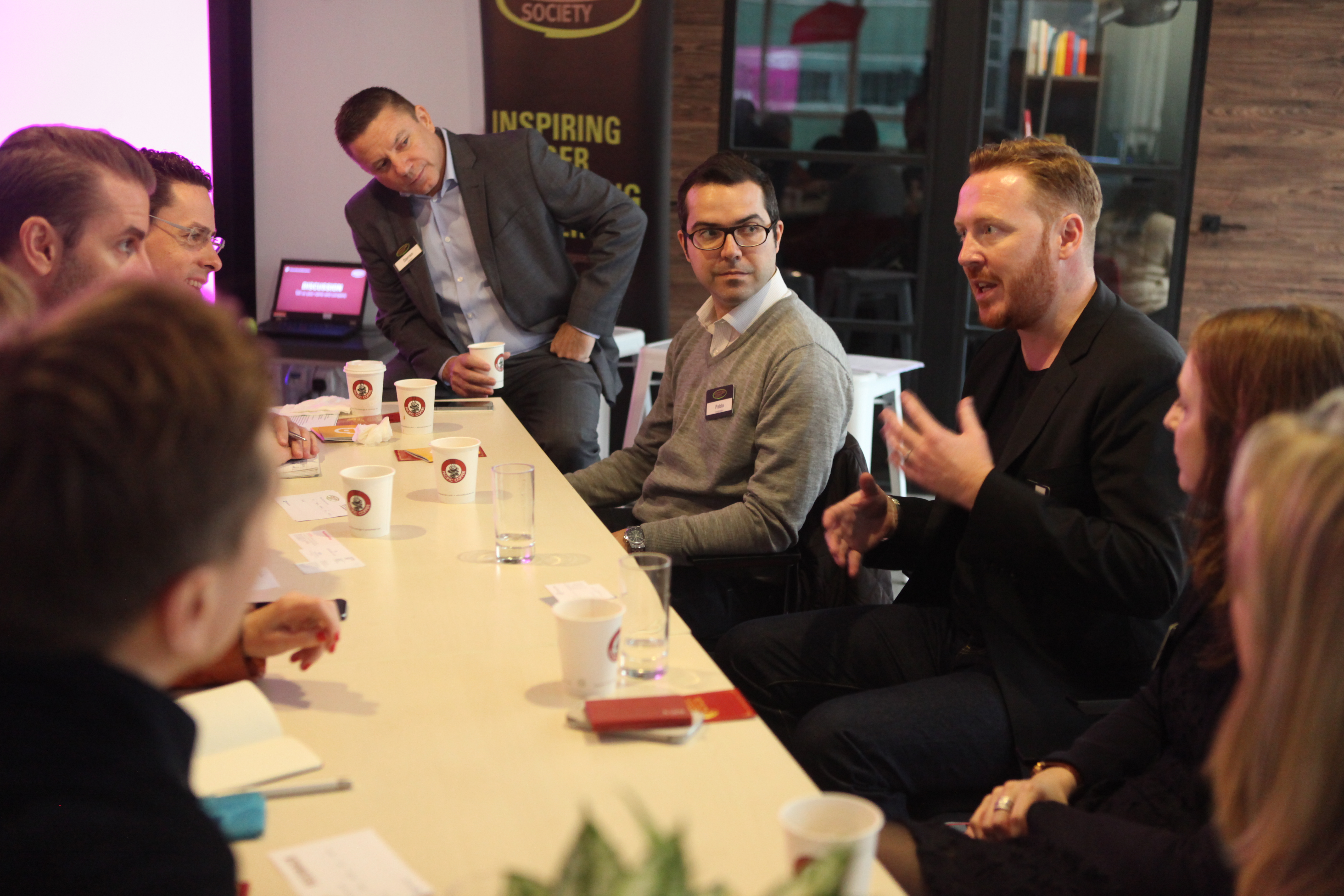 During the table discussion sessions the realities of disruption and difficulties of innovation hit home, with participants asking "Do we need to be talking directly to shareholders about the importance of tolerating failure in the quest for breakthrough success?" and "What are Baidu, Alibaba and Tencent doing differently that enable them to be so innovative? How is this reflected in their internal structures and management styles?" The start-up panelists were pressed on "when does technology become invasive?" to which the answer seemed to be that when there is real utility to technology , its not seen as invasive and is more likely elicit at permission from the consumer. One of the most contentious questions to emerge from the ponderings of this Uncomfortable Breakfast was "Is the media agency model becoming obsolete? Ie – will the technology giants make them unnecessary?" Joanna responded with an appeal to agencies to evolve and become strategic partners making sense of the ever-growing number of outreach options and opportunities for innovation; to become trusted guides for marketers and publishers.  

The breakfast concluded with an appeal from all panelists that more marketing budget be directed to innovative projects, to creating those chances to be seriously disruptive – as this is the only way, despite the real risk of failure, to realize breakthrough success.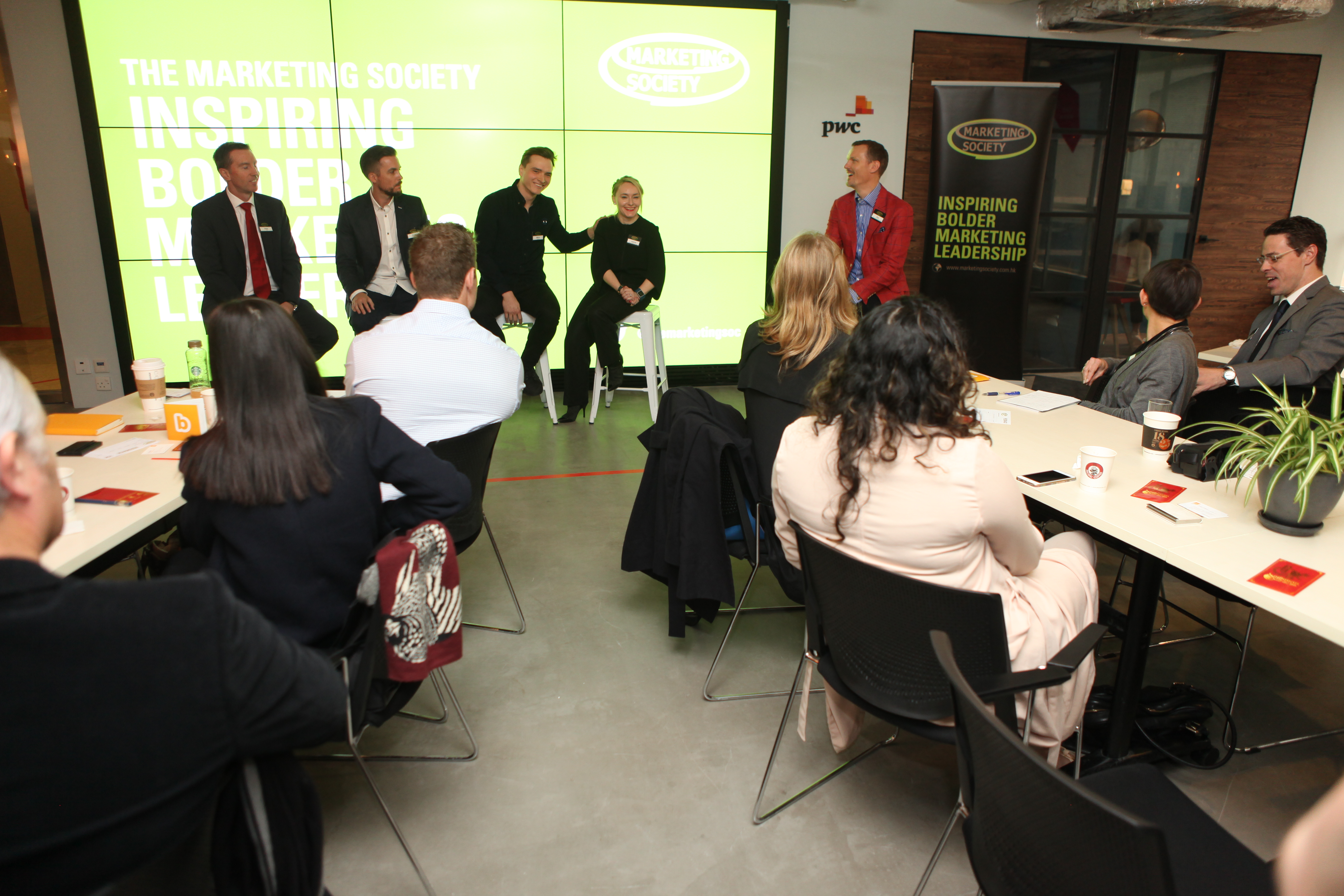 *For more on corporations and startups creating shared value see the Telstra/Economist Intelligence article on the most interesting digital partnerships of 2015: http://connectingcompanies.economist.com/most-interesting-digital-partnerships-of-2015/
---
| | | |
| --- | --- | --- |
|   |   | Barrett Bingley is Associate Director - Content Solutions at The Economist Group, knowledge partner of The Marketing Society Asia. |
Read more from The Economist Group in their Knowledge Corner.