The seventh edition of Advertising Week Europe kicked off with a variety of thought-provoking seminars amongst industry leaders and cultural icons, delving deep into topics, trends and issues that are critical to discuss within our industry.

Lessons from marketing experts

Josie Naughton shared how she utilised social media to support vulnerable groups neglected when the humanitarian crisis unfolded in Calais. Iceland's Lucinda Granton was challenged with penetrating a previously untapped demographic, developing and executing their Gen Z strategy. With 20 years of experience in marketing and advertising, Paul Davis shared his views on the evolution of the CMO role.
'You don't need to spend loads of money and have a big budget. You just need to be authentic and honest' - Josie Naughton Co-Founder & CEO, Help Refugees
'Always remember, at the end of every engagement is a real person with real wants and you need to understand what they want. Put the customer in front of mind and step away from your brand for a second and put it together with creative content' - Lucinda Granton Project Management Graduate, Iceland
'We're in a period of massive change, consumer marketing is shifting in a pace we've never seen before. We've shifted our culture from a thinking culture to a learning culture - don't be a know it all be a learn it all' - Paul Davies Consumer Marketing Director, Microsoft
 
---
The values of diversity

Minister for Sport Mims Davies and British athlete Dina Asher-Smith discuss the scale of ambition for women's sport and reveal a ground-breaking editorial initiative. Syl Saller looks at why brands like Diageo care about the make up of their creative teams and why this step-change must fast-track the industry's drive for equality.
'The more people you've got around the table with the different voices and backgrounds the more change and opportunities there are' - Mims Davies Minister for Sport, Department for Digital, Culture, Media and Sport

'It's always good to have diverse journalists who bring a different dimension to the stories they're writing and that's how it inspires lots of different people. You want a variety of people to tell it in a different way and create different perspectives on content' - Dina Asher-Smith, British Athletics
 'The only way we can create change is men and women working together to take charge. If you're not happy about the diversity within your organisation, then what are you going to do about it? You have more power than you think' - Syl Saller Chief Marketing Officer, Diageo
 
---
Conscious marketing

Lisa Hogg of TOMS and Amy Hooper of Good-Loop prove it's possible to help the lives of millions of people around the world while creating a for-profit sustainable business model.
'You need to back up the ethics your standing for otherwise it is just marketing. Did Nike's Kaepernick advert raise money for black lives matter?  If you're going to do ethical marketing there has to be an impact then you can do the KPI's' - Lisa Hogg EMEA Marketing Director, TOMS
'Brands are a way for us to consume consciously in an age of uncertainty. You can make a difference through the money you spend' - Amy Williams CEO, Good-Loop
 
---
​Workplace myths

HyperJar's Sarah Warby shares her view on workplace hierarchy. Caitlyn Ryan of facebook talks about the impact of a lack of flexible working on women's careers and the negative perception of 'returners' and Twitter's Bruce Daisley explains how idiot bosses ruined work for the rest of us by encouraging long working hours and the negative impact of open-plan offices.
'It's a shame if job titles matter in the workplace, they cause hierarchy and get in the way of clear thinking' – Sarah Warby Chief Growth Officer, HyperJar
'Don't think of your career as a ladder where you feel the threat of someone taking your position. Think of it like a climbing frame. You can sit on a side platform for a bit' – Caitlin Ryan Regional Creative Director EMEA, facebook
'Our brains are like the batteries on our phone. When we're working long hours, we aren't actually doing more, we're feeling like we're doing more. Sometimes we feel the need to demonstrate we're doing more work' - Bruce Daisley UK Managing Director, Twitter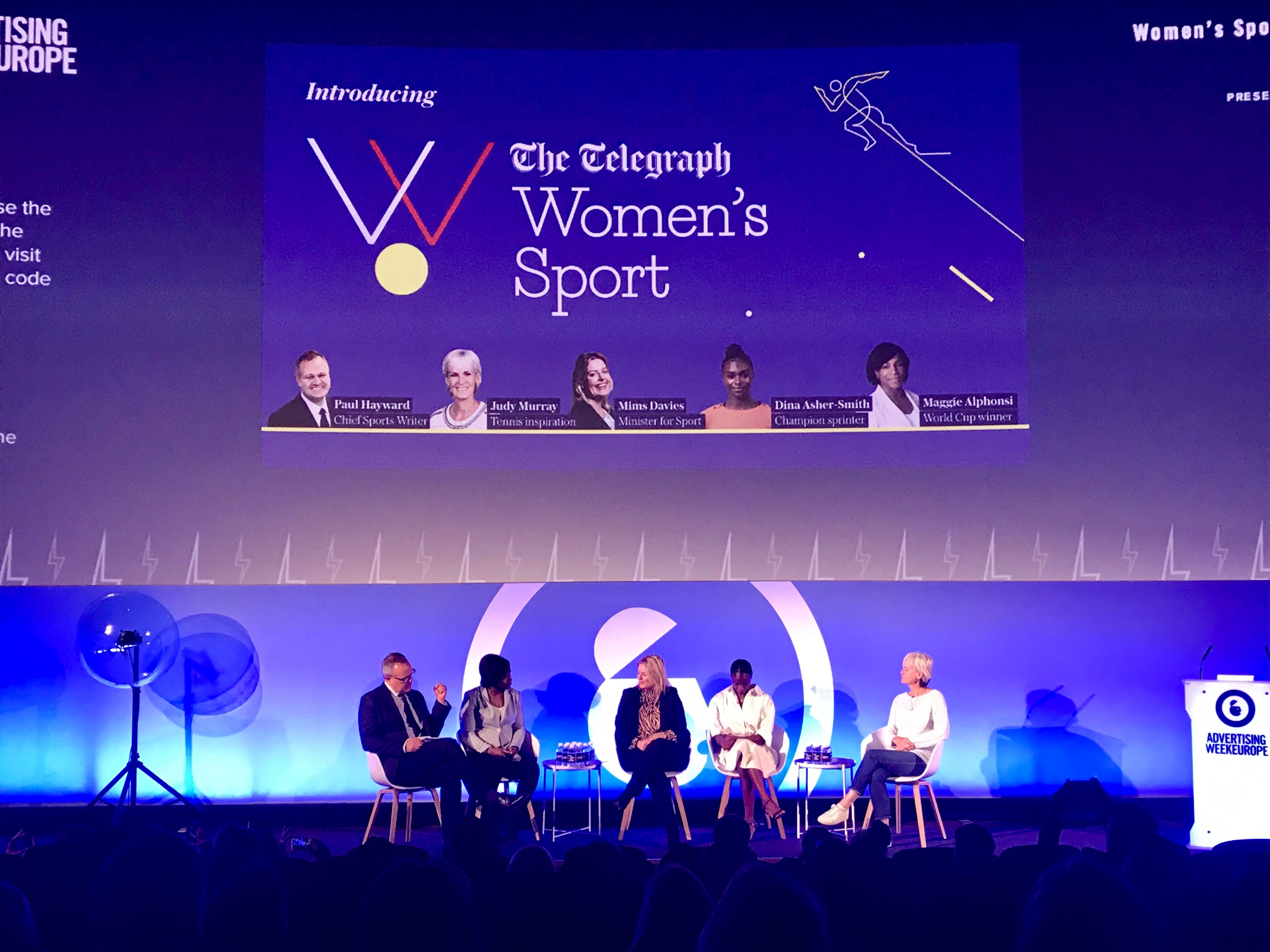 ---
By Zoe Tate, Marketing Assistant at The Marketing Society