From the rise of the bots to the future of transport, SapientNitro's global chief strategy officer and CEO Europe, Nigel Vaz, picks out five cool things he saw at SXSW 2016.

1. Altered realities
Virtual and Augmented Reality continue to be the breakout technologies of 2016, and Austin was abuzz with experiences and ideas surrounding them. As well as the inaugural SXSW VR/AR track, McDonald's, Samsung, Gillette, Nasa and a host of others were showcasing their VR experiences. And they were experiences.

It was heartening to see that brands are trying to innovate with VR experiences, rather than viewing VR as simply another sales channel. In the session 'Virtual Reality and the New Sales Experience', Lufthansa explained that their VR goal is to bring back the joy of flying; air travel shouldn't always be about best price and shortest flight time.

2. Get the message




In a couple of SXSW sessions – 'Marketing in Messaging' and 'The Rise of Conversational UI' – it was noted that that messaging is powering more and more interactions between brands and consumers. Conversational UI provides a convenient way for people to access and interact with services – no app fatigue, the ability to always respond, voice conversation and not just typed text.

While WeChat is the best-known social messaging platform – with 10 million businesses that users can add as buddies and then use messaging to transfer money, book travel or drive a host of other interactions – we are going to see more social messaging platforms offer these types of services.

3. Bods or 'bots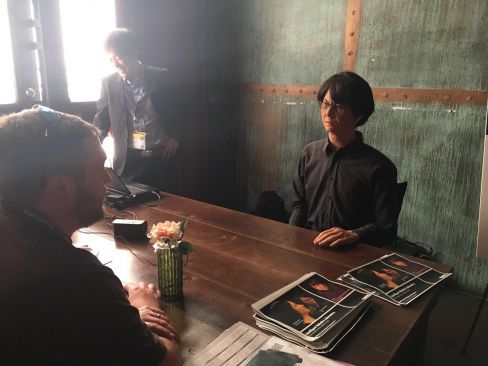 There were two robot camps in Austin. The 'uncanny valley' group is definitely the greater spectacle. Hiroshi Ishiguro brought his personal clone Geminoid android and is on a five-year mission to develop robots with intentions and desires. Hanson Robotics also has high aspirations for Sophia (upper torso, 'frubber' skin, full face but 'open' head) – "The holy grail is superhuman machines learning the big picture in the context of the cosmos, with beneficial outcomes for the future of civilization."

Wired founder editor Kevin Kelly had a more pragmatic vision of robotics: his 'Cognify' formula (take 'x' add AI) foresees a near future of robots that watch, learn and fulfill task-specific production.

4. Future transport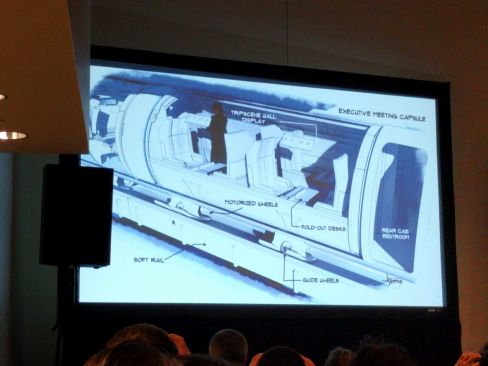 Who doesn't want to travel in a pod through a low-pressure tube at 700mph? I know I do. Elon Musk proposed the theoretical idea in 2013, but the Hyperloop was a popular theme at SXSW this year. Altuit's Chipp Walters outlined a Dallas to Austin configuration, while The SpaceX Hyperloop Pod Competition is tapping minds worldwide to engineer innovative transportation systems.

Elsewhere, 'How Silicon Valley Is Reinventing the Auto Industry' noted that the average American spends $10k per year on their car. We treat the car like an appliance but in fact it is the most expensive computer we own. And it's the only computer that is not fully connected. Progress is slow, as car companies are reluctant to give up their services layers to the likes of Apple and Google.

5. IOT, for good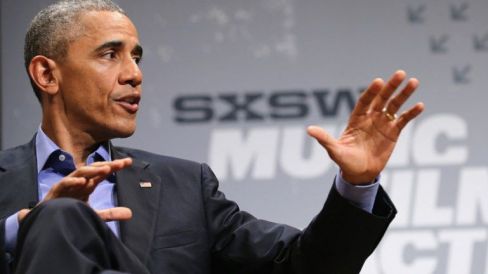 President Obama delivered an opening keynote, with the message: "Start coming up with new platforms, new ideas across disciplines … to solve some of the big problems we're facing today." More than ever, SXSW was about convergence of technology, marketing and social good.

Hence, discussion of the internet of things had moved beyond the proverbial smart fridge – unless it was a health metric instrument ('Home Sweet Home: The Health Hub of the Future'). In 'Advertising and the IoT Era', KIIP CEO Brian Wong noted that traditional advertising models are dying. His hope for the IoT was that we break down people's lives into 'moments' beyond the transaction and provide real service and value …rather than make it an 'advertising cesspool'.
---
This article first appeared on The Drum's website here.

Read more event reviews in our Clubroom.