The collection of senior marketers at each Marketing Society Dubai event grows more diverse, interesting and whatsmore, engaged each month.
On this occasion, two years since our launch, on arrival there were senior marketing execs from Dubai Airports, Emirates NBD, The Entertainer, IBM, Majid Al Futtaim, MBC, Unilever sprinkled with a handful of senior agency and consulting folks.
Each event gets busier and with a bigger buzz.
And that's why we keep coming.
The conversations amongst this growing community before the main attraction are often as meaningful as anything said on stage.
Regular marketing community interaction, beyond big festivals, is rare in this part of the world. It's becoming vital to catch up on unfinished conversations from the last time; great to build upon growing friendships; a delight to share ideas, opportunities and general chit-chat.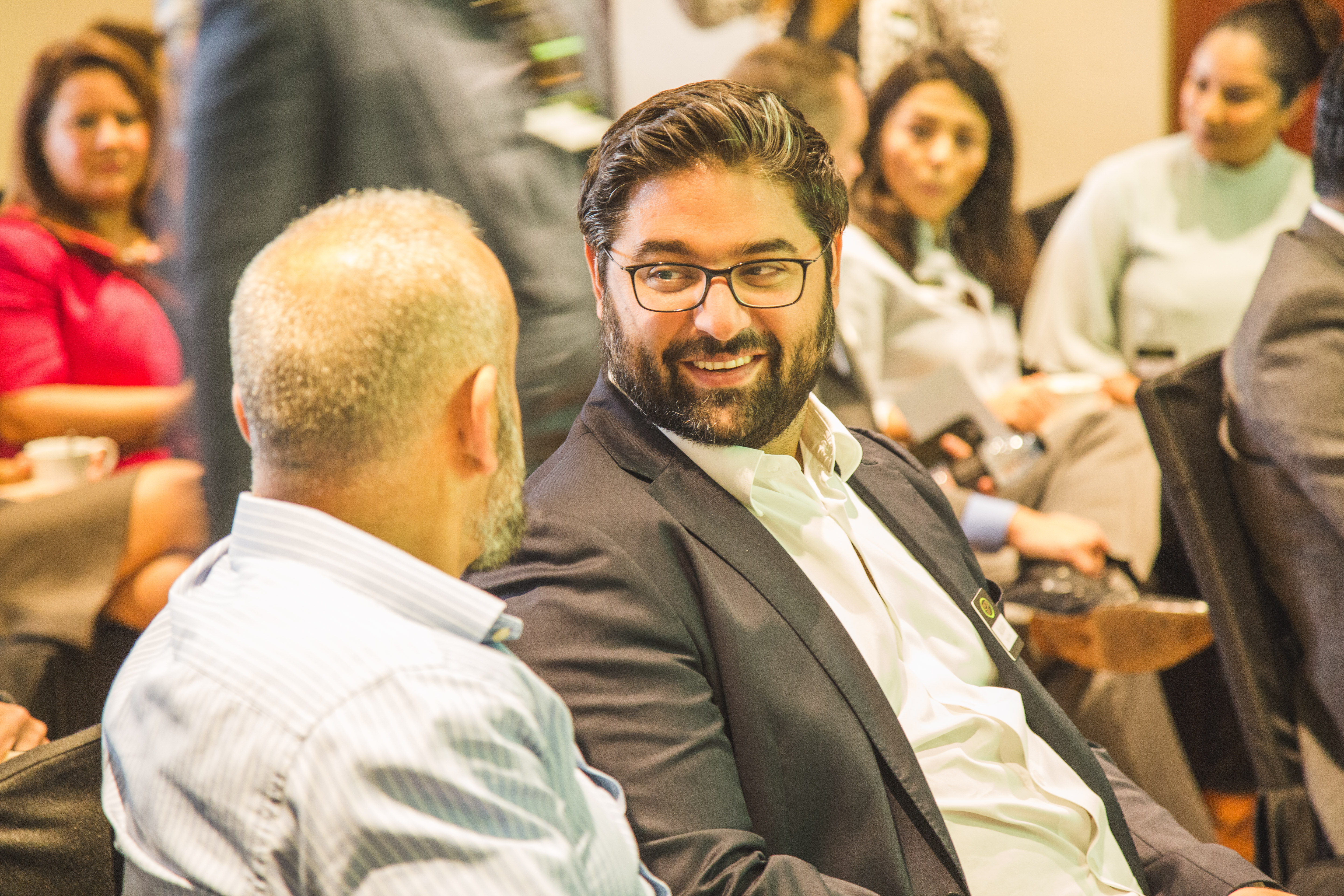 Then we remember that it's the food for thought that counts the most, in theory. 
So when Calvin Hart, the fabulous storyteller, gets on stage with an attitude of clear ambition and wealth of experience to colour the framework set by his agency story, we sit, learn and think that we should have more people like him in our own teams.
Within a few minutes we've learned that he's a Kiwi, a pilot, a NASA engineer, a behavioural scientist, a Shoreditch-based digital agency founder who sold up to IBM just six months ago and is bringing his Team to fill up the gorgeous IBM ix offices in Dubai Design District.
The opening premise that I'd like to mention here includes all of today's buzzwords that we should all have an opinion on:
Automation + Blockchain + Cognitive + Data live over the central premise of experience in today's digital world.
And when growing up in New Zealand, Calvin Hart just wanted to a butcher; what the meat industry lost, the marketing industry has gained: an apparently very competent pair of hands.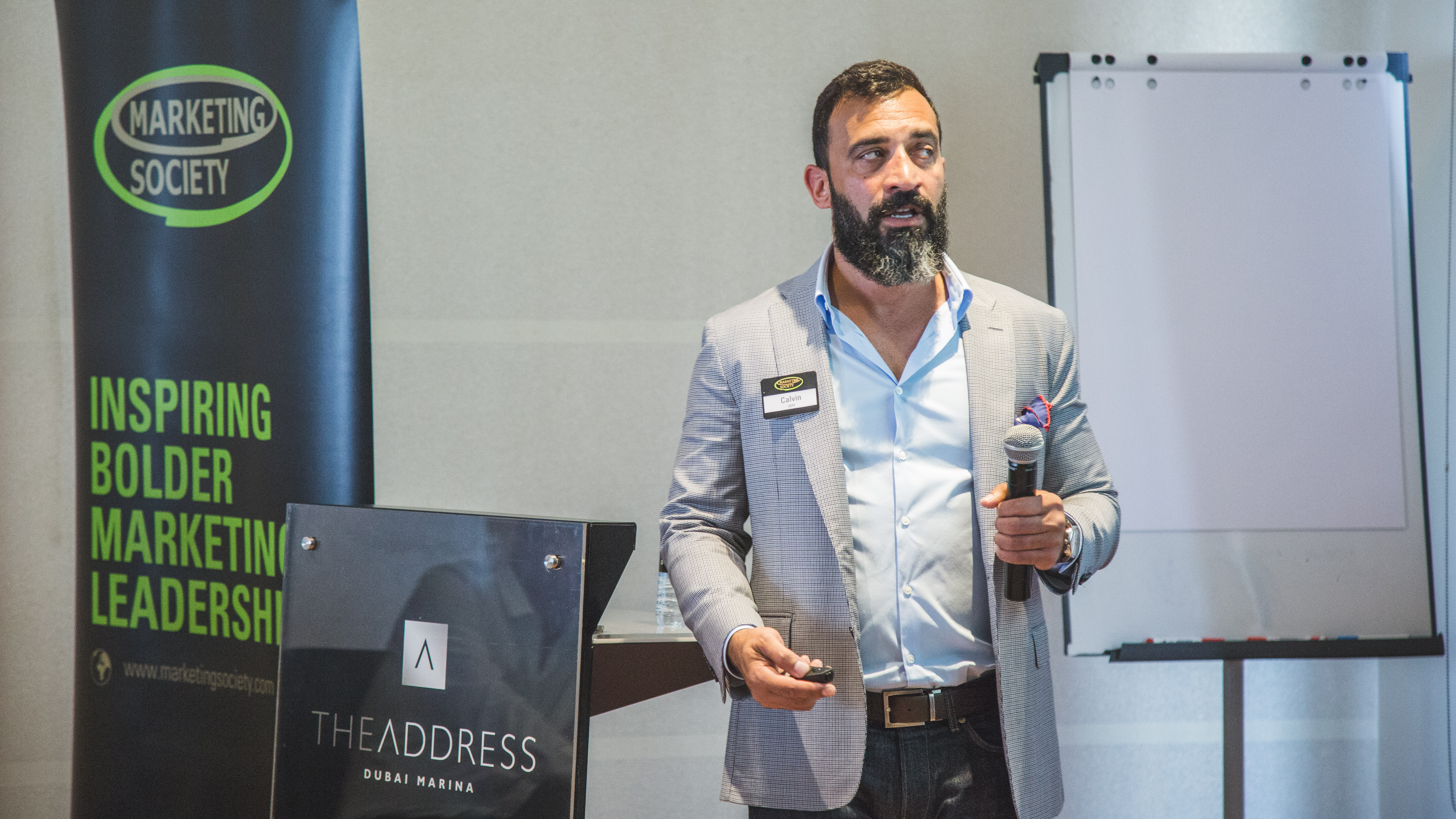 As Asad Rehman, director of media and digital transformation, Unilever MENA and chair, The Marketing Society Middle East, noted in his email to members who could attend, we should say "thank you to our brilliant speaker Calvin Hart, for sharing his leadership journey from NASA to new agency Grampy, his exciting work with IBM iX in the region and all of his digital insight.
If you'd like to learn even more about Calvin, you can read our interview with him on the Clubhouse."
If you'd like more about the Marketing Society in Dubai do get in touch.
---
By Marketing Society Middle East committee member, James Welch, digital marketing consultant, Orchestra Middle East. 
Enjoy this? Get more.
Our monthly newsletter, The Edit, curates the very best of our latest content including articles, podcasts, video.
Not a member yet?
Now it's time for you and your team to get involved. Get access to world-class events, exclusive publications, professional development, partner discounts and the chance to grow your network.