Silkhe Fuenmayor, a Venezuelan Creative Strategist & Copywriter living in Barcelona gives her insider tips for visiting the Venezuelan capital. 
Best hotel for business?
Renaissance Caracas and Hotel Pestana are two business hotels with an attentive service and luxurious rooms. From its restaurants and bars to their rooftops, they offer one of the best services for a business trip while discovering the beautiful surroundings of the city.
For those looking for a more private and exclusive treatment, the 5-star hotel Cayena is the best fit. Its exquisite classic and cozy decoration make you feel at home while attending to your business meetings. It provides 3 event rooms that can host groups up to 300 guests, prepared with all the audio-visual equipment you need for your conferences.
Best hotel for pleasure?
Intercontinental Tamanaco is a luxury hotel located in the most prestigious commercial and entertainment district. This 5-star hotel has more than 500 rooms and 34 suites provided with the best services to suit your stay. Its privileged location gives you a wonderful view of the city and the nature surrounding it.
Another luxurious hotel I suggest staying at is Eurobuilding Hotels. It is located in the financial district of the city, 15-minutes away from the historical city centre, and near the Contemporary Museum of Art. It is close to shopping centres such as Centro Comercial Tamanaco, and great restaurants such as Sottovoce Ristorante.
Best bar for celebrating?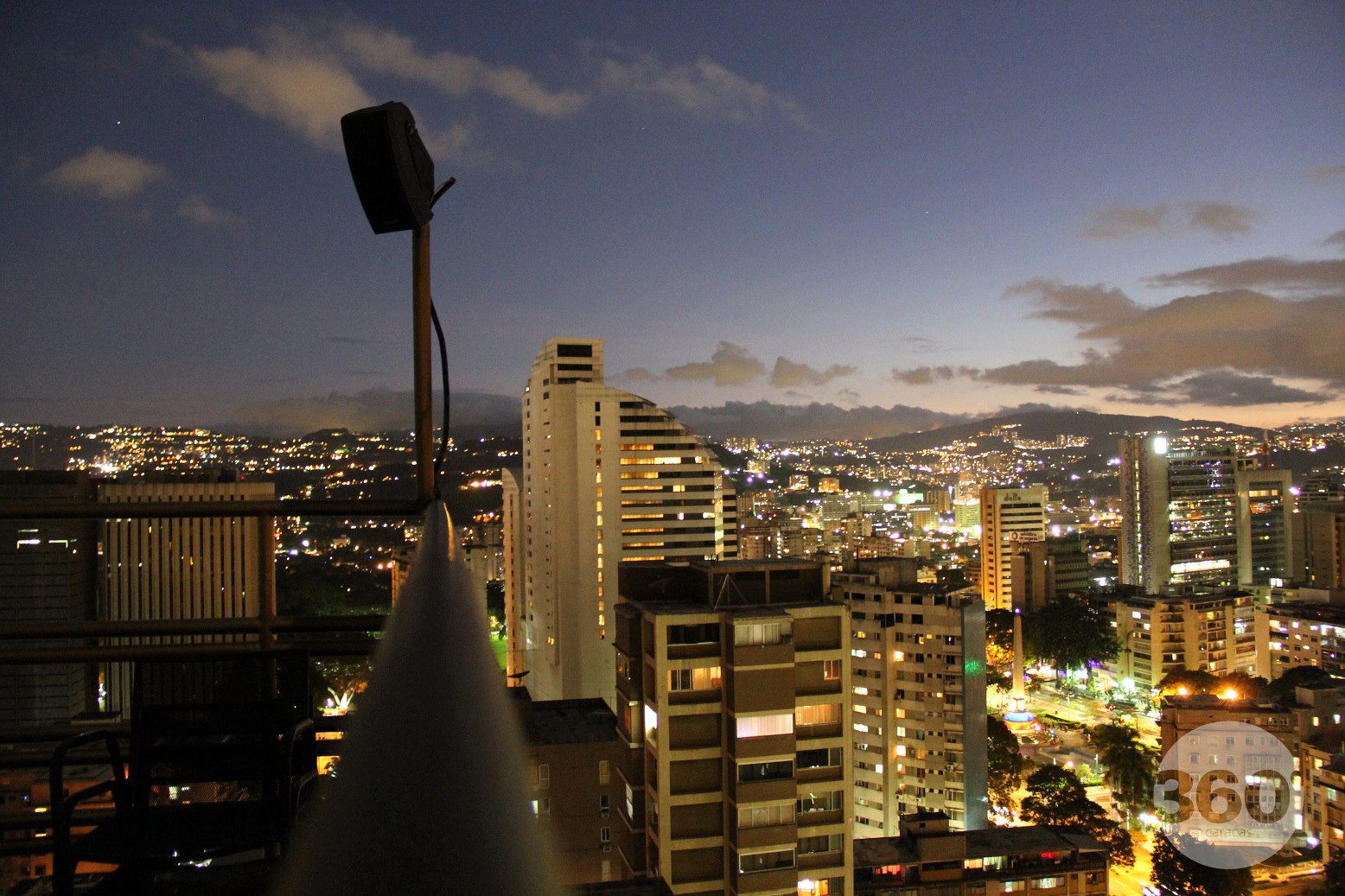 A nice bar to celebrate in Caracas is 360º Roof Bar. Honouring its name, the bar has a 360º view of the city, perfect to watch the sunset with a nice drink and great food. It has an eclectic style, decorated with puffs, and hammocks to sit and enjoy the chill out music.
Best bar for a business drink?
Lola defines itself as a bar that breaks the mold with an avant-garde architecture that perfectly separates different spaces in one place. It is an ideal venue to have an interesting conversation while enjoying the creative fusion food and the nice attention from its employees.
Another great place for a business drink is at Piso 18. If you are staying at Hotel Pestana, you do not need to look any further. Piso 18 is located on the rooftop of this exclusive hotel, usually visited by business people. It has a 360º view of the city where you can marvel with the majestic mountain ElÁvila.
Best restaurant for a business lunch?
If you are looking for a good restaurant to talk business, Aprile is a great choice. They serve high-quality Italian and Mediterranean food inside a warm, and elegant environment. The staff is very kind and has a quiet atmosphere.
If you are looking for a more distinguished and elegant place, Lasserre is a French restaurant that would fit your wishes. It serves classical French cuisine with a high-level of service. It is considered the top of the top of its kind keeping its excellent standards for over 50 years.
How to spend an hour in-between meetings?
Unfortunately, Caracas is living through a difficult social-economical and political time and you need to pay attention when walking in the streets. Nevertheless, if you are staying at a hotel in the neighbourhood of Altamira and La Castellana, you are next to wonderful places to can walk around such as Plaza Altamira and Plaza La Castellana. In addition, there is a wonderful plantation next to these landmarks that hosts a cultural art center. A quiet place to take a walk and be amazed by art and nature in the middle of the city.
If you only have time to do one thing in my city, do this...
Caracas is a beautiful city surrounded by an impressive mountain called ElÁvila. I strongly recommend going up to the top and enjoy the marvellous views of the city while enjoying the exquisite cuisine of the different restaurants that are located in Galipán. You can go there using the cable car or by car. I suggest you book your seat at Granja Natalia - or any other restaurant from the area - and they will take care of your transportation to the top.
By Silkhe Fuenmayor - a Venezuelan Creative Strategist & Copywriter based in Barcelona working in the Creative Department of British multinational contract foodservice Compass Group.
Follow her @silkhefuenmayor
---
How to get involved