Silkhe Fuenmayor, a Venezuelan Creative Strategist & Copywriter living in Barcelona gives her insider tips for visiting the Spanish city. 
Best hotel for business?
The Majestic Hotel & Spa is a beautiful place that honours its name. It is perfectly located on Passeig de Gràcia where Gaudí's artwork meets with recognised designer stores, and corporate offices. This luxurious 5-star hotel provides its guests an elegant atmosphere, exquisite gastronomy as well as spacious facilities for any kind of corporate event.
Best hotel for pleasure?
Hotel Arts Barcelona is a luxury hotel with breathtaking views of the Mediterranean Sea and Barcelona's coastline. Its privileged location next to the beach and different restaurants and nightclubs makes it the perfect stay for pleasure in the magical city of Barcelona.
Best bar for celebrating?
If you are into "underground bars" you are going to love Paradiso. It seems like a stylish little pastrami store on the outside but just let them open the fridge for you. You will find a fun place to taste some of their unique cocktails offered in curious cups. Each of them is an experience by itself. And - in case you wonder -  they do serve pastrami sandwich if you wish to enjoy their delicious menu along with your drink.
Best bar for a business drink?
Artte is a very elegant, eclectic, kind-of-artsy bar that is a great place to enjoy some drinks and live music. It is a very relaxing, quiet place to talk business without the strict formal environment.
Best restaurant for a business lunch?
Opened in 2014, El Nacional is one of the best venues in Barcelona to have a business lunch because of its location, and variety. Right on Passeig de Gràcia, it offers a gastronomical experience in a wide space that takes you back to the 1920s with its unique surroundings. There are 4 types of restaurants and 4 types of bars to choose from that for sure will appeal to everyone.
How to spend an hour in-between meetings?
The best way to spend an hour-in between meetings is taking a walk around the city to discover the ancient history of its surroundings while enjoying the music of street artists.
If you only have time to do one thing in my city, do this...
I would highly recommend visiting La Sagrada Familia. I think it is a-must-place to discover as one of the most symbolic places in the city. It is definitely a close look to the genius mind of Gaudí's art that will take 2-3 hours of your time to understand the meaning of all the details.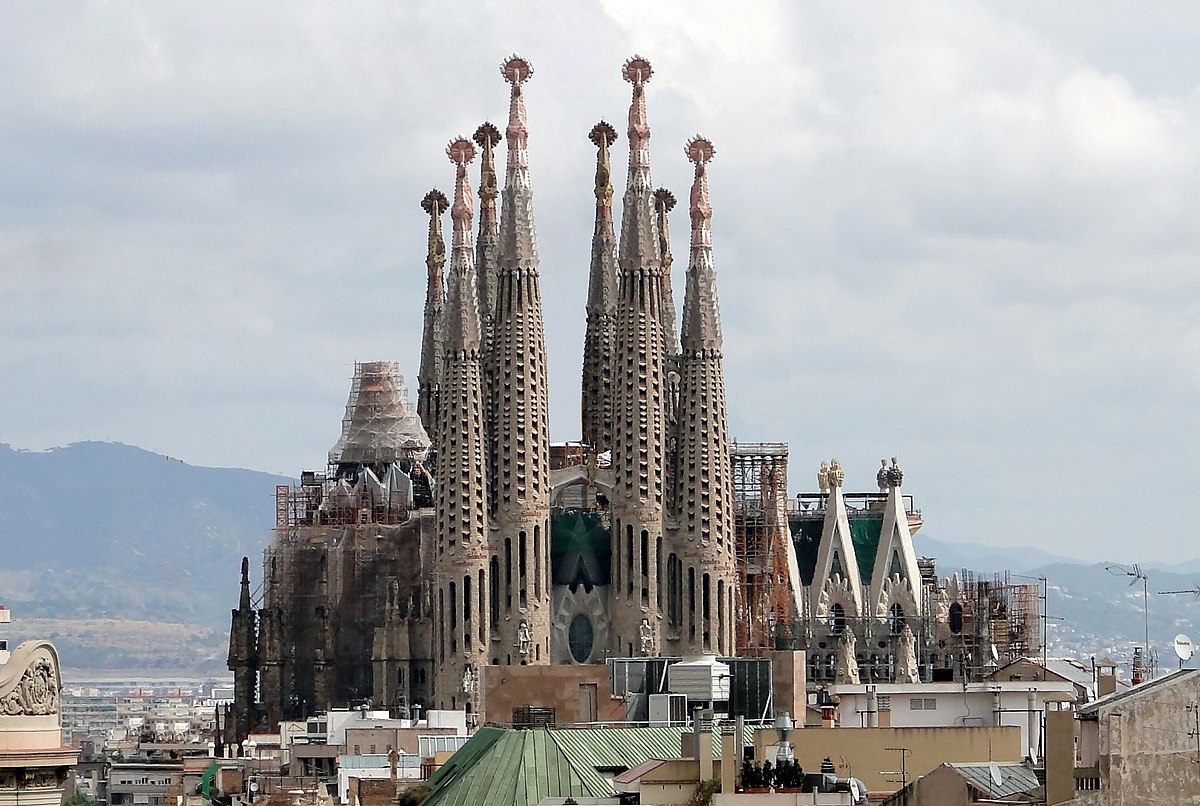 By Silkhe Fuenmayor - a Venezuelan Creative Strategist & Copywriter based in Barcelona working in the Creative Department of British multinational contract foodservice Compass Group.
Follow her @silkhefuenmayor
---