Rachel works in strategic planning at Wavemaker UK. 

She is responsible for the communications strategy for Nationwide Building Society, and overseeing its translation into smart, effective plans that make an impact in the real world.
 
Rachel has 11 years of planning experience at media agencies in both London and Melbourne.

She started her career at OMD before joining MEC in 2014, and becoming part of Wavemaker when it launched in 2018. 
 
Rachel has worked across a range of sectors spanning retail, beauty, FMCG and finance. 

She is passionate about understanding how people think, feel and behave, in order to create communications that help brands grow. 
---
---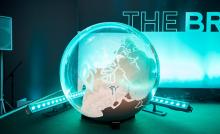 Insight from the campaigns of two of our Brave Award 2019 winners