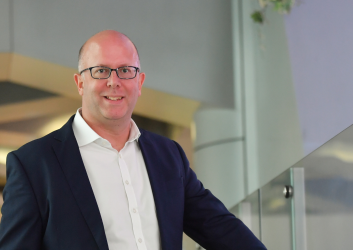 Andrea de Vincentiis is Regional Head of B2B Marketing, Asia-Pacific at HSBC. He has been with the HSBC Group in various Country, Regional and Global marketing leadership roles for the last 21 years. 
Andrea's career to date has been focused on B2B Marketing and Communications spanning several disciplines, including Marketing Strategy, Marketing Communications, Internal Engagement, PR/Media Relations and Brand Partnerships. Working with his team and partner agencies, Andrea is currently focused on transforming his Asia-Pacific teams into ones that balances genuine human insight (after all B2B business leaders are still humans!), digital/data analytics and brand building activity to help drive growth.
Andrea has been an active member of the Marketing Society (UK and HK) and looking forward to being part of then HK Board. In his spare time, Andrea loves Sport (Cycling, Golf and Tennis), travelling (particularly any new food experiences) and spending time with his wife and 2 sons.