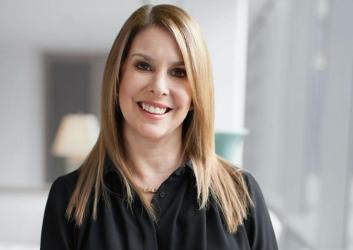 Erica Kerner is the CMO of Stellar Partners, a leading global sports marketing agency with an Olympic Games focus. She is the former Chief Marketing & Communications Officer of SailGP, the world's most exciting race on water.  The League features national teams battling in short, intense races at iconic stadium-style venues across the globe, building to the grand final – and sailing's top prize of US$1 million. The high-tech, high-speed action features sailing's best athletes racing in identical hydro foiling F50 catamarans, flying at speeds approaching 100 km/h.  It is one of the world's fastest growing sports, and most exciting, sports media properties.
She was previously SVP, Head of Marketing Strategy & Partnerships, Commercial at Group ONE (ONE Championship and ONE Esports) – Asia's largest Sports Media Property.  She was formerly Vice President of Marketing and Communications for Tiffany & Co. Asia Pacific.  In this role, she was responsible for all aspects of Tiffany's marketing and communications planning, strategy and implementation across all retail channels and all Asia Pacific countries.
She held a similar position at Ralph Lauren prior to joining Tiffany in 2013 and brings to her role more than 20 years of marketing experience in Asia Pacific, specifically Greater China.  Working for Adidas as director of the Beijing 2008 Olympic Games, she was responsible for all aspects of the company's marketing, sponsorship, licensing and business development activities.  She and her team won China's first-ever Cannes Gold Lion for the adidas Olympics campaign.  Erica held the same role for adidas at the London 2012 Olympic Games.
Before joining Adidas, Erica was Director of Marketing and Communications for Special Olympics China, helping to develop the program from 50,000 to 500,000 participants. In addition, as an account director at J. Walter Thompson Shanghai, she was responsible for creative advertising development, product development and retail marketing for DeBeers and PepsiCo.
She also worked at Nike in various roles including director of international marketing for Nike Retail and Asia Pacific marketing manager.  Erica started her marketing and advertising career at Bates Advertising in Taiwan working on multi-national clients.
Erica graduated cum laude from Tufts University with a degree in international relations.  She is the former Chairman of The Marketing Society Asia Pacific, current Board Member of the Singapore chapter and a Fellow of The Marketing Society globally.  She is also a current member of the Committee for Media, Entertainment and Sport at the World Economic Forum and an Ambassador for the Global Sports Innovation Center Powered by Microsoft.