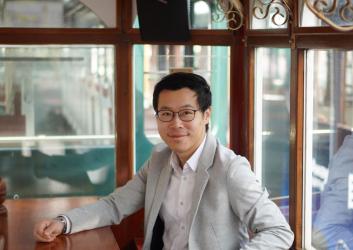 Nixon Cheung has established himself as a prominent figure in the marketing and media industry, particularly through his exceptional work in the revitalization and sustained growth of the Hong Kong Tramways. As the Head of Commercial and Brand, he has spearheaded transformative efforts that have breathed new life into the iconic landmark. Furthermore, he serves as the General Manager of Tramplus, a sister company of Hong Kong Tramways, by creating this new venture focused on STEM education.
Nixon's exceptional leadership has earned him numerous accolades, including selection in Campaign Asia's "40 under 40" list, recognition as "Innovator of the Year" by Hong Kong Business, and being named the Hong Kong Influencer Awardee by Hong Kong Living. He has also been invited to speak at various marketing summits, newspapers, magazines, and radio channels, where he has shared his innovative marketing solutions with industry peers.
The "Commercial and Brand" team that Nixon leads has been named "Team of the Year" by Hong Kong Business, further solidifying his status as a leader in the industry. Moreover, his inspiring efforts in transforming the Hong Kong Tramways have been recognized by the Hong Kong University of Science and Technology as a marketing business case, and it is now included in the Harvard University Library.
Nixon Cheung's exceptional work in revitalizing the Hong Kong Tramways and his overall contribution to the marketing and media industry has established him as a remarkable leader. His innovative thinking and dedication have left a lasting impact, and his efforts serve as an inspiration for future marketers and industry leaders.