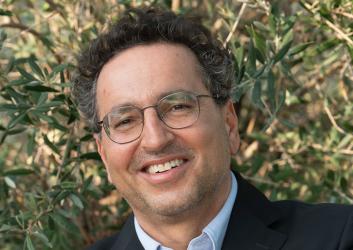 He is responsible for partnering with the businesses to define our group-wide customer and brand agenda, and designing and delivering strategies that strengthen our brands. In his role as leader of Marketing, Customer Experience, Customer Engagement and Innovation for the Group, his key focus is driving customer lifetime value through innovative brands that win hearts and minds through superior omnichannel experiences. He is also responsible for our rewards program 'SHARE,' research and insights, corporate brand governance and events.
 
With over 25 years' experience in building and growing profitable B2C and B2B brands and developing high-performance organisations at the likes of Procter & Gamble, Estee Lauder and Allergan, Charles has a successful track record of leading marketing, R&D and commercial teams to deliver game-changing customer centric strategies and disruptive innovation.
 
Before joining Majid Al Futtaim, Charles was the Growth Strategy Adviser for Allergan, in Zurich, where he oversaw strategies to triple the medical aesthetics business by 2025. Prior to that, he was Chief Marketing and Innovation Officer for Oettinger Davidoff AG, where he doubled the global Davidoff net sales and profit in five years by revamping their retail concept and lounge experiences, and launched a highly profitable e-commerce platform which became the top retail door for Davidoff in the US.
 
Charles spent 17 years with Procter & Gamble, where he held various senior roles in the Middle East and Europe, and was responsible for the strategy development and planning to deliver sustainable portfolio growth and turn around brands across the FMCG business.
 
Charles holds an MBA from INSEAD as well as Masters & Bachelors degrees in industrial engineering from Purdue University in the US.