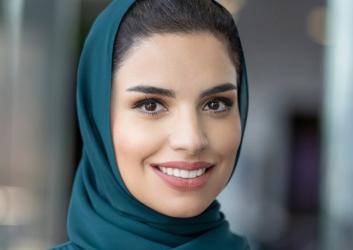 Amina Taher has almost 20 years of experience in brand, communication, and marketing, both internationally and in the United Arab Emirates. With a genuine passion for business, branding, communications, and culture, Amina is highly revered in the Middle East.
As Vice President of Brand, Marketing, and Sponsorships, Amina leads the overall brand and marketing strategy for the Etihad Aviation Group and manages a portfolio of strategic partnerships.
With master's degrees from Harvard University and London Business School, Amina is an elected member on a number of cross-industry boards. Amina is currently the Abu Dhabi Chairperson for The Marketing Society; an influential membership network across seven international hubs. She additionally holds a board position in TwoFour54, Abu Dhabi's leading media-free zone that provides world-class infrastructure and 360° support services for the creative community. She is also a board member of Bloom Holdings, a leading group of companies dedicated to developing sustainable and integrated urban communities.
Providing strategic counsel to help drive greater awareness of their vision and deliver on their mandate, Amina was previously a Strategy Board member of the Middle East Public Relations Association (MEPRA). She was also an Independent Director of DXB Entertainments – leaders in curating unique and innovative entertainment experiences in the Middle East. Until 2014, Amina was also a Board member of the UAE Tennis Federation.
Before joining Etihad, Amina held marketing and communication roles at two of the UAE's
leading investment firms – Mubadala Investments Company and Dubai Holding.
Amina also co-founded Slices, an organic food company for schools that aims to transform eating habits in the UAE.
A recipient of numerous accolades, Amina was voted Forbes Power Businesswoman in The
Middle East in 2020, and also featured in Forbes 50 Impactful Marketing and Communications Professionals in the Middle East.