Niki Hutchison began her advertising career doing work experience in the Planning Department of Faulds Advertising when she was 14. Her love of communications grew from there and, following her degree in Business Management and Marketing's she headed off to Watford Business School to study a Postgraduate Diploma in Advertising Strategy.
From there, she spent time in agencies in London and Birmingham before moving back to Edinburgh and joining 1576, then family Advertising, then the Leith Agency.
Niki set up her own business in 2012 and since then has delivered brand and marketing strategies for organisations including Scottish Widows, the UK Space Agency, tech companies and global brands she's not allowed to mention, as well as working with thousands of entrepreneurial women, running their own small businesses, teaching them how to use marketing more effectively.
Niki is listed in Digital Women's 50 Women To Watch 2022 and has written Marketing STAR Awards Gold and Silver award-winning papers for clients during her career. Niki remains as passionate about harnessing the power of communications to grow businesses as she was back when it all began.
---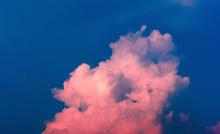 We caught up with Niki Hutchison ahead of her Inspiring Minds session.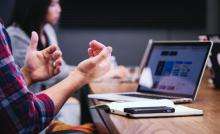 Lack of confidence in your ability to perform any number of marketing roles can result in you sitting on good