Want to be part of a dynamic organisation dedicated to raising marketing's positive impact?
This is a rare opportunity to become a non-exec director on the Global Board for The Marketing Society. We are looking to bring on board three new non-executive directors to our Global Fiduciary Board. 
We inspire, accelerate and unite the world's smartest marketers, helping them do well in their careers, do good in their organisations, the economy and in society as a whole and we are on the hunt for three talented individuals to help make a real difference at a key moment in time for our organisation.
 
We are looking for people who are passionate about advancing the marketing profession, who are changemaking leaders, who want to support our not-for-profit company and help realise our ambition.
If that sounds like you, we'd love to hear from you. Please note that we have a specific process for this application so please read the "How do I apply" section below.

NEW APPLICATION DEADLINE. Please note we have extended the application date until the 17th September for two reasons. Firstly, we've had a number of people on holiday ask for more time and secondly, we will now be working with Fortune Hill the executive search company who will be supporting us with the search. So if you'd been thinking about applying, or you know someone who would be good in this role, you now have time to apply.
THE ROLE:
Our global board members are critical to the success of our organisation. As a fiduciary board member, you will help shape, support and represent The Marketing Society. We are not-for-profit organisation but commercial success is critical for our long-term sustainability and the fiduciary role requires good commercial governance. You will be registered as a Director at Companies House and will need to be present at our eight annual board meetings (these will be in London, but you can join remotely).
Your background – in every sense of the word – is less relevant than your desire to make a difference and your commitment and skills. The successful candidate will share our ambition to evolve and grow our business with a desire to be purposeful in their contribution, committed to helping raise marketing's positive impact, as well as developing marketing leaders. 
 
Those who have been involved with The Marketing Society board have found it a highly rewarding experience and enjoyed working together with other smart marketing leaders, with the shared goal to make a significant difference to our important industry. Here's what previous board members have said: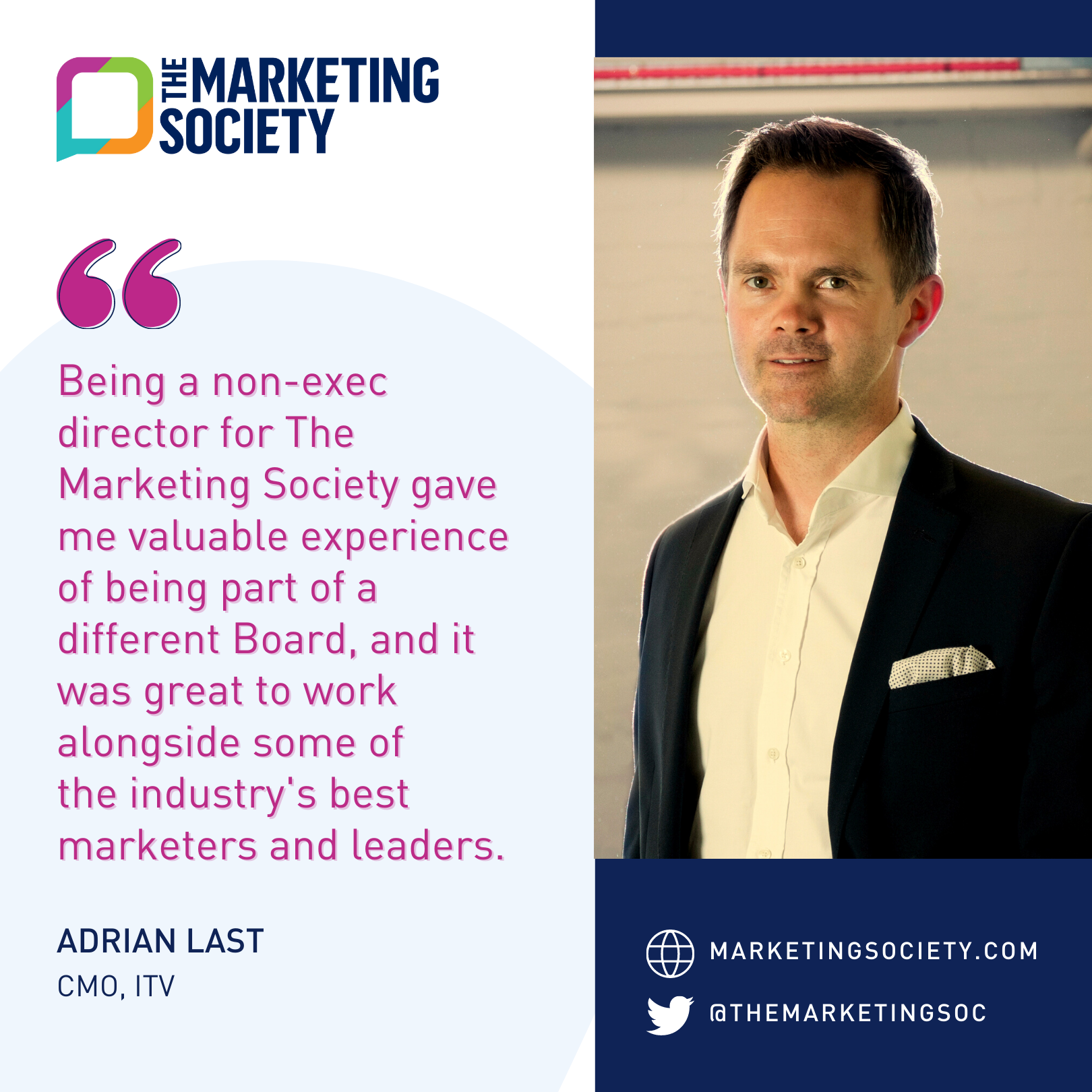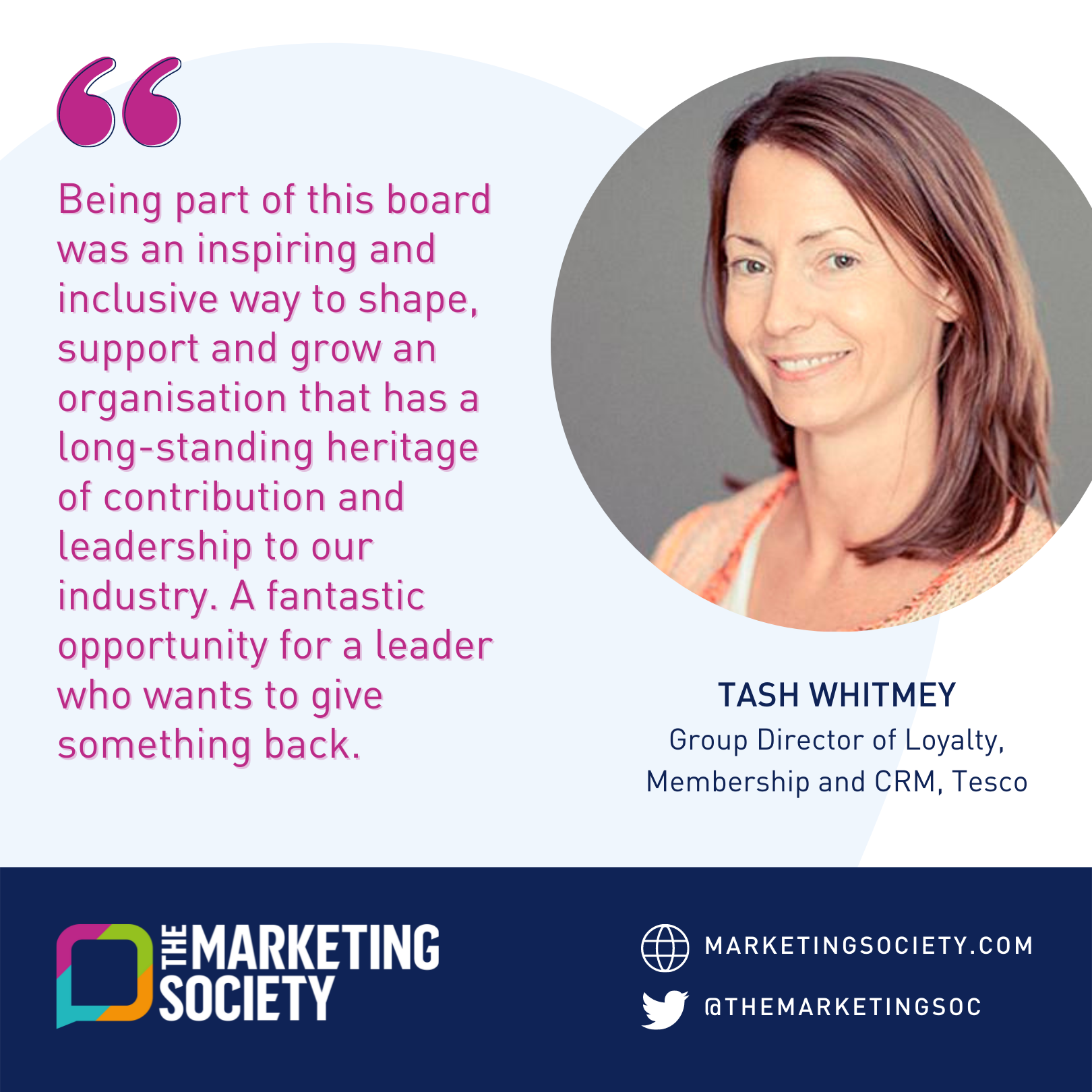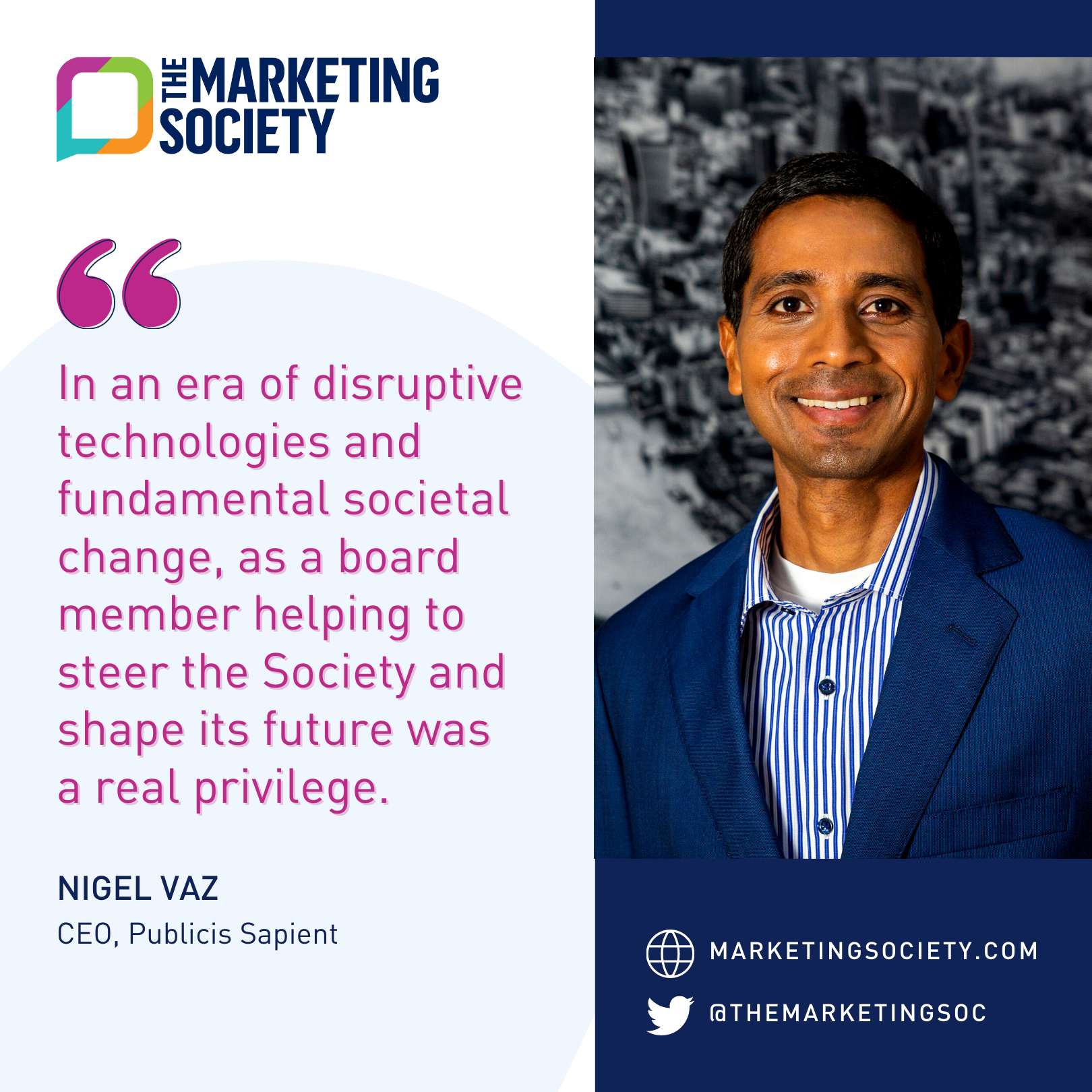 A final word from our Chair, Craig Inglis, Executive Vice-President, Global Brand and Integrated Marketing at Sage: 

'The Marketing Society is at a pivotal point in its history and needs great brains and good people to be on the Board as it moves forward. Those on the Board shape and support the exec team and are essential to its success and we're looking forward to welcoming new members onto this Board.'  

Wondering if you should apply?

Yes, please do. Please email [email protected] (with the subject line "TMS Board application") outlining i) why you're interested in this role, how and why you can help (your skills, strengths or interests) and ii) why you believe it's important to lead the conversation in marketing.

To find out more download our role requirement sheet here or below.
Enjoy this? Get more.
Our monthly newsletter, The Edit, curates the very best of our latest content including articles, podcasts, video.
Not a member yet?
Now it's time for you and your team to get involved. Get access to world-class events, exclusive publications, professional development, partner discounts and the chance to grow your network.