The Marketing Society is proud to partner with our friends at OKO, a platform redefining mentoring with a human approach.
Part of our mission here at The Marketing Society is to inspire, accelerate and unite the marketing leaders of today and tomorrow. We believe mentoring is a brilliant way for business leaders and marketers to 'give back' to future generations.
The team at OKO have created an experience centred on behavioural science, meaning the young people are matched with a mentor that they will be able to understand and associate with almost immediately. You are not matched on industry, race, gender or background but on a deep intuitive level based on how you think, bringing people from all walks of life together in a shared experience. 
Recently at our event The Digital Day London, Laura Jordan Bambach took to the stage in our Quick Fire Pitches to share the critical mission of OKO:
 

As we head into another summer of exam results and uncertain futures, OKO are launching a pledge to provide every young person with a mentor. Connecting young people with mentors in business at a really critical stage of their lives.  
Mentoring young people can give a real insight into their life and work. What better way to get insight into what makes them tick than by connecting with them on this level?  For a mentor, it is a great opportunity to give something back whilst learning and developing your own skills. 
Many of our members are already experienced mentors and may have already been part of the OKO mentoring programme. We asked Rachel Moss, one of our members and Marketing Strategy Manager at Camelot Group about her experience with OKO: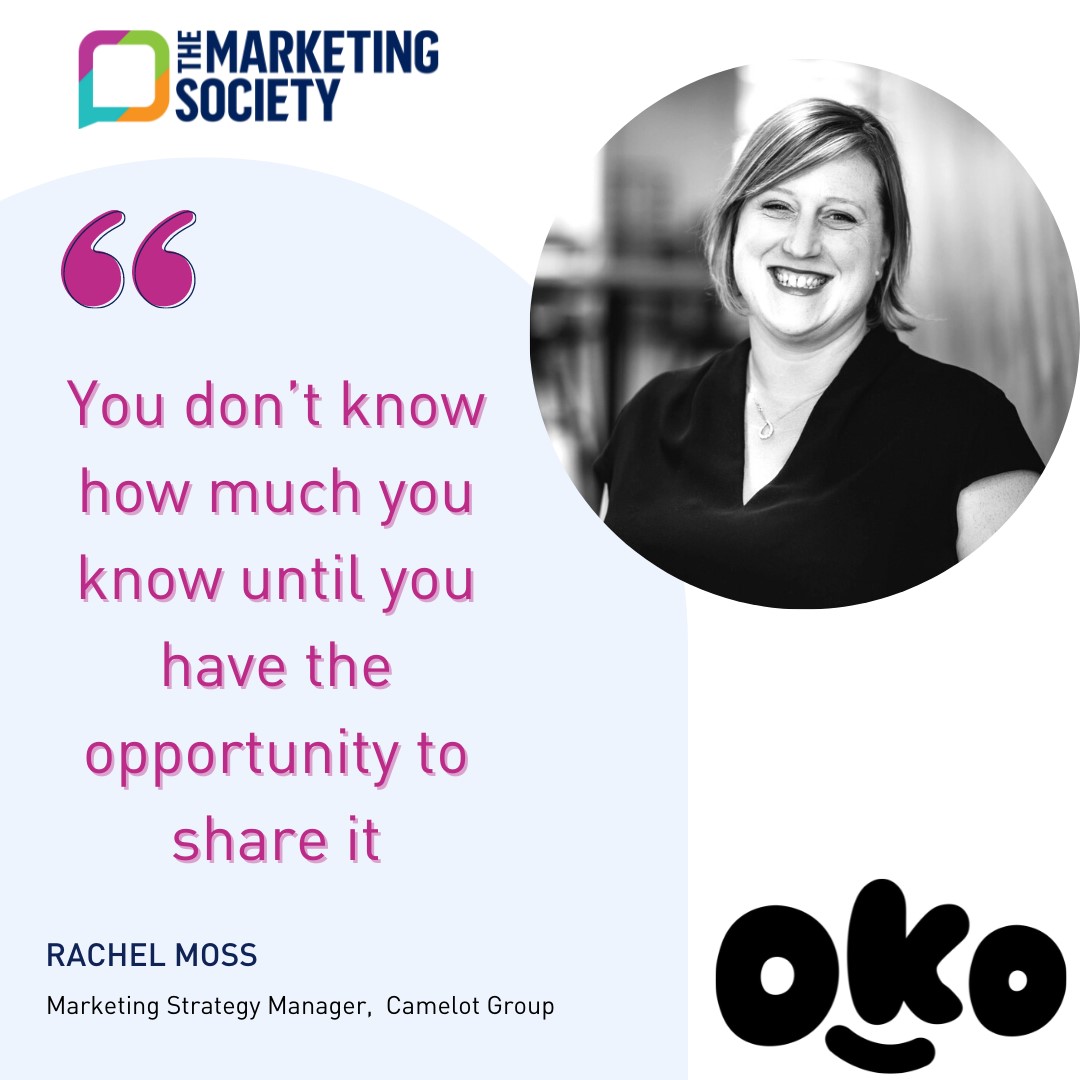 Those first steps are a critical moment in every young person's life. When things go well, the sky's the limit, and those young lives go on to achieve amazing things for themselves, their industry, and society as a whole. That's why we at The Marketing Society believe it's so vital for every business to be a part of the incredible work of the mentorship partnering programme that has been established by OKO – and it's why we have pledged to be a part of this important work.
Join the pledge - because every young person deserves a mentor.
Enjoy this? Get more.
Our monthly newsletter, The Edit, curates the very best of our latest content including articles, podcasts, video.
Not a member yet?
Now it's time for you and your team to get involved. Get access to world-class events, exclusive publications, professional development, partner discounts and the chance to grow your network.