Jerry served as a Management Board member and as our Treasurer during my time as CEO and took a keen part in many of our activities. He was a particularly enthusiastic player in a series of charity cricket matches we organised at the Chelsea Hospital, and was an excellent contributor to our Marketing For Good initiative.  You can see him talking about this on the video below.

Jerry's own marketing career was spent mainly at Unilever where he worked in Hong Kong, Italy and Thailand before becoming brand director for Omo in Asia and finally marketing and Innovation Director for Birds Eye Foods back in the UK. He went on to be chief executive of ABC - the media measurement company - and President of the Global Federation of ABC's before finally becoming Executive Director of the Wates Family Charities which gives grants of over a million pounds every year to projects which benefit society.
He has been an active member of the St Bride's congregation for many years and was Vice Chairman of the St Bride's Foundation.
Jerry was particularly enthusiastic cricketer, he played rugby until he was over fifty, and he enjoyed both listening to opera and taking part himself as a chorister and as a soloist  in amateur productions.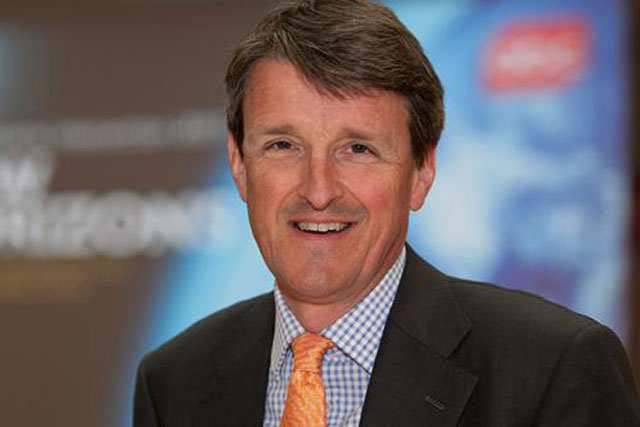 I was rather proud of having talent spotted Jerry singing lustily at a Solus Club entertainment and when I invited him to come and sing with a group of Gilbert and Sullivan enthusiasts in New Malden, he quickly proved to be a wonderful member of our group. He was always the first to learn his words - which are often tricky with Gilbert - and much better than I was at holding the right note in a  complicated ensemble.
I particularly enjoyed sparring with him on stage when he played Pooh Bah in the Mikado and Captain Corcoran in HMS Pinafore. As well as being a good actor and singer he was a wonderful team player. He battled bravely during his last year with a particularly cruel form of cancer and was still attending rehearsals earlier this year until the lockdown stopped us all from singing.
Although I was only involved with a small part of Jerry's life I feel a very keen sense of loss, so it is hard to imagine how much his family will miss him, but I hope they will take some comfort from the enormous number of messages they have received and will continue to receive from people like me whose lives have been enriched by Jerry.  
---
Editor's note: we interviewed Jerry back in 2014, when he was involved in our Marketing for Good initiative - about using his marketing wisdom to help charities and good causes.