June 2020: The Marketing Society India is delighted to announce the appointment of Juhie Gorwara, Head of Corporate Marketing at Philips Indian Subcontinent, as its new Chair in India.
Juhie will take over from outgoing Chair Virginia Sharma, Vice President, Brand Solutions, JioSaavn who has held the position since the launch of the Society in India in 2017.
Juhie has over 18 years of senior marketing experience; prior to joining Philips, she was Global Marketing Leader at Aricent (now Altran, part of Capgemini group) and before this she held leadership roles at IBM, Avaya and Yahoo.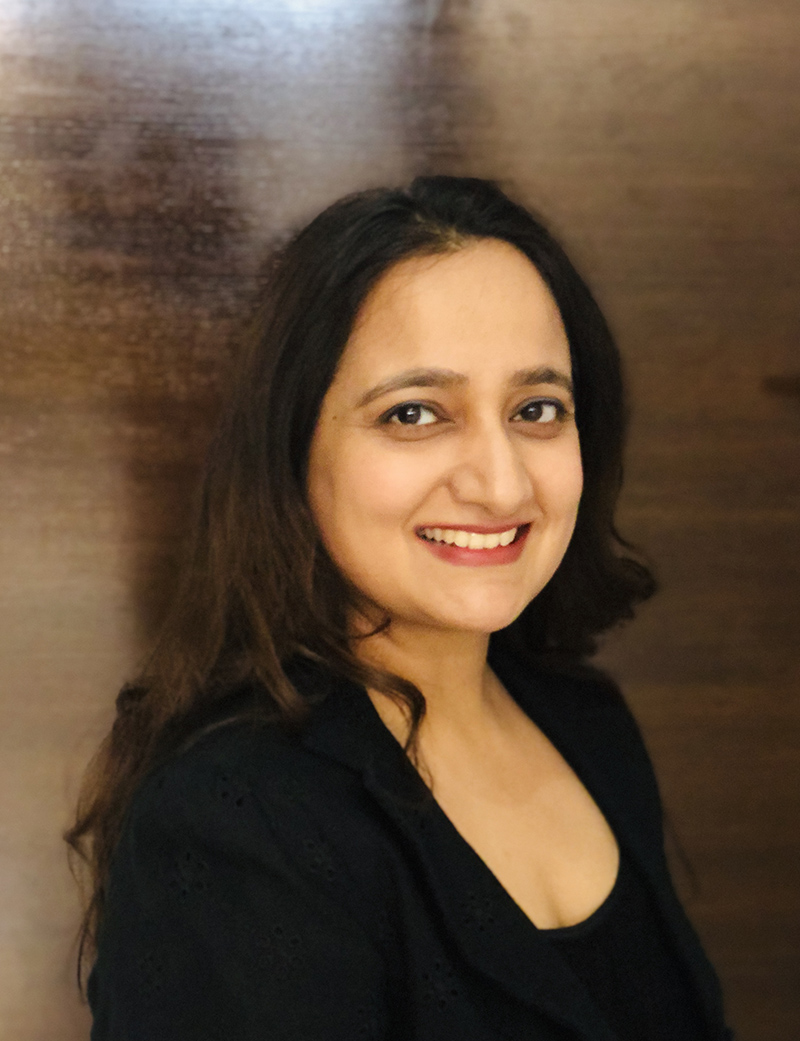 Her exceptional experience as a marketing leader made her a perfect fit for the role.
She said, "Over the last 3 years, I have enjoyed being a part of the Society and truly believe in the Brave Agenda that we are driving. I look forward to taking it to the next level in India from here on, with our board that has developed into a group of like-minded friends over time."
Sophie Devonshire, new global CEO of The Marketing Society said, "I'm absolutely delighted that Juhie will be leading the Society in India which is such an important part of our global network.
"She has everything needed to succeed in this role - a passion for marketing and enthusiasm for the work of The Marketing Society and our industry. I'm certain she will build on the brilliant work that our outgoing chair Virginia has done and on behalf of the wider Marketing Society family, I'd like to say a big thank you to her for her outstanding contribution over past three years."
Established 60 years ago in London, The Marketing Society has evolved from a UK-based organisation to a progressive and influential global network of over 3,000 senior marketing leaders.
Through its brave agenda (launched in 2017) the Society has broken down barriers, tackled taboos and created comfortable spaces for uncomfortable conversations.
This unique point of differentiation allows the Society and its members to talk about the things that matter like mental health, gender bias and race discrimination as well as the day to day challenges facing CMOs and our industry including global recessions, big data, digital disruption, AI etc – all seen through a brave lens.
The Marketing Society India based in New Delhi, offers membership to senior marketing leaders. Benefits will include:
Six complimentary events in New Delhi each year and access to a global calendar of 100 + events
Access to professional development programme - the Ones To Watch – designed for the rising stars in your team
One complimentary entry to their acclaimed Brave Awards for your organisation
Full access to the newly relaunched exclusive members-only website
Quarterly issue of the exclusive newly launched digital publication EMPOWER and monthly content round up – The Edit.
---
About The Marketing Society
We are a global community of over 3000 senior marketers who help each other to be braver about our decisions and demonstrate that marketing is good for business.
Launched in the UK in 1959, we've grown into a global network with hubs in London, Scotland, New York, Dubai, Singapore, Hong Kong and India.
Everything we do is through a brave lens - pushing boundaries, tacking taboos, providing comfortable spaces for our members to have uncomfortable but important conversations.
We speak up, we inspire one another, we listen, we share best practice, ideas and challenges, we work together to make our industry better for business and better for the world around us.
The Society's new CEO Sophie Devonshire took over from previous CEO Gemma Greaves, in June this year.
---
India hub facts
Chair: Juhie Gorwara, Head of Corporate Marketing at Philips Indian Subcontinent
Board members: Pushpanjali Banerji, Brand Director at Kyndal Group and Siddharth Banerjee, Director at Facebook, Kanika Mittal, Business Head, Twitter and Rajesh Kumar, Vice President – Head of Marketing – India & South Asia.
About Juhie Gorwara
Heads Corporate Marketing for the Philips Indian Subcontinent. In her role, she is responsible for the brand, communications and digital marketing for all Philips entities in the Subcontinent. 
Prior to joining Philips, Juhie was the Global Marketing Leader at Aricent (now Altran, part of Capgemini group) where she managed the marketing portfolio and demand generation across APAC, US and Europe. Before Altran, Juhie has been in leadership roles in marketing communications at IBM, Avaya and Yahoo. She started her career at Lowe (Lintas) in India.
Juhie has over 18 years of work experience in Strategic Marketing, Brand and reputation management, Public Relations, External and Internal Communications, Digital Marketing, Demand Generation, Events and M&A strategy. Having worked in India, the United Kingdom and the United States, Juhie has the ability to adapt quickly to various businesses, industries and stakeholders.
Juhie has a Bachelors' in English from Jesus & Mary College, Delhi University, a Masters' in Mass Communication; and a degree in Marketing Management from the London School of Economics and Political Science (LSE). Juhie is an active member of marketing associations like DMA Asia, IMA CMO Forum and is a prominent speaker at Industry Forums. She has been recognized amongst the Most Influential Marketing Leaders in India by CMO Asia in 2017 and 2018. 
Juhie has been a member of The Marketing Society in India since its early days in 2017, and a board member since July 2019. She now takes over as the Chair of the India board from Virginia Sharma.