Madeleine is a creative director and writer. She has worked in many of London's top advertising agencies including Saatchi & Saatchi, Grey and Leo Burnett.  Before becoming an advertising creative, she was a successful set designer, working with such greats as Derek Jarman, Eddie Izzard and Wayne McGreggor.
Madeleine's advertising career now spans over 20 years. She has written ground-breaking ads, won awards and campaigned to get more women into creative departments.
After becoming increasingly aware of the extreme ageism in the media industry, Madeleine founded 'The Society of Very Senior Creatives'. She is on a mission to improve prospects for people over the age of 45 working in Adland and hopes this will affect how they are portrayed in ads.
Madeleine is a Judge on the new Cannes Grey Lions. She is a Bloom member and mentor, a Jolt Academy lecturer, mentor and crit'er and was a featured 'Lone Star' in last years Campaign Annual.
---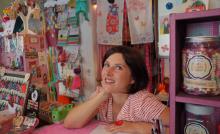 Just over a year ago I had a piece published in Campaign mag about being made redundant in my 50's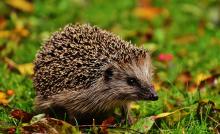 Age. A prickly, awkward subject, especially for anyone working in the very youth-led marketing and advertising industries.