Senior Director, EMEA Marketing, Dexcom
John Bernard is a multi-award winning marketer, start-up advisor and the EMEA Marketing Director for Dexcom, the San Diego-based medical devices manufacturer. John is a leading marketer who has had a transformational and worldwide impact on companies and their customers in the technology sector, using that expertise in running Dexcom EMEA's marketing team today.
Previously, John was the Global Marketing Director at Mozilla, leading strategy and Go-to-Market for the Firefox Brand. Prior to this silicon-valley experience, John was also in senior global marketing roles in the mobile industry with manufacturers Sony Ericsson, Siemens and LG Mobile, raising awareness and driving market share through launching multiple mobile phones and services worldwide.
In 2013, John achieved the 'Marketer of the Year' award from 'Marketing Week' magazine. In July 2018, he was conferred an Honorary Doctorate (Hon DUniv) for 'Services to the Marketing Industry' from the University of Huddersfield. Last year, John was recognised as the 2019 'Inspirational Marketer of the Year' by the Marketing Society.
---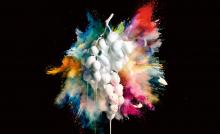 As a marketer, how do you operate innovatively?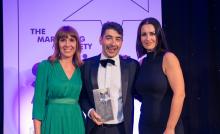 We interviewed the Marketing Society Scotland's Inspirational Marketing Leader of the Year and EMEA Marketing Director for Dexcom, John Bernard.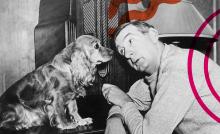 For the ninth year, The Marketing Society will be hosting a special day during the Edinburgh Festival to offer our