Jo Pettifer leads the UK and Ireland marketing organisation at Salesforce. In her role, Jo is focused on connecting customers and companies together through marketing strategy, demand generation, brand awareness and product marketing, as well as customer marketing.
With over 20 years experience in the tech industry leading sales, operations and marketing functions, Jo most recently joined from Box, a leading cloud content management provider where she served as VP EMEA Marketing.
Jo is passionate about continuous learning, coaching and mentors young aspiring adults looking for a future in the tech industry.
Jo is a graduate in Business Administration from DeMontfort University and lives in Oxfordshire.
---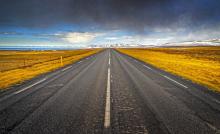 We're so excited to be kicking off the new year with some top CMOs discussing what excites and scares us