Last week we had the pleasure of having the Marketing Society Chief Executive, Gemma Greaves in Delhi, on her first visit to the city. The evening started with the board meeting where Gemma spoke about the Society's latest developments - the new purpose, brand, website and the upcoming Bravest Conference that will take place in six countries this year, including India for the first time, on 19 November.
India Chair, Virginia Sharma shared how The Marketing Society helped her when she was new to Singapore without friends in the Industry. She needed a safe place to network and get a sense of belonging. That is when she joined the Society and felt at home in a new country. So in 2017, after she moved to India, she brought the Society here to bring marketing leaders together in a trusted network. Virginia and Gemma also shared the new strategy for India and inducted three new board members to help implement the vision and strategy. 
That led us to the Provocative dinner with award-winning viral video marketer Aashish Chopra. He shared his brave life story of telling his parents that he wanted to drop out of school. He wanted to make videos, websites and help people. Today Aashish is a successful viral marketer who is well recognized on social channels. He speaks at events and his first book is coming out soon. He is not afraid of failure and wants to help a million people or more through his work. 
 

Aashish shared his obsession with good content and personal branding. As per him, personal branding is about 'helping the younger version of you'. He advised us to create a persona and build a personal brand based on the medium and target audience. He shared examples of LinkedIn videos. 
 

Gemma added her thoughts and advised marketers to 'have your own authentic voice to build trust with your audience'. 
This was a wonderful event with all members enjoying the lovely company and provocative discussions. The dinner ended with a special recognition – our India chair Virginia Sharma was awarded The Marketing Society Fellowship. 
Such high energy and an evening to remember! I can't wait for the next meetup with the vivacious group of marketers in India.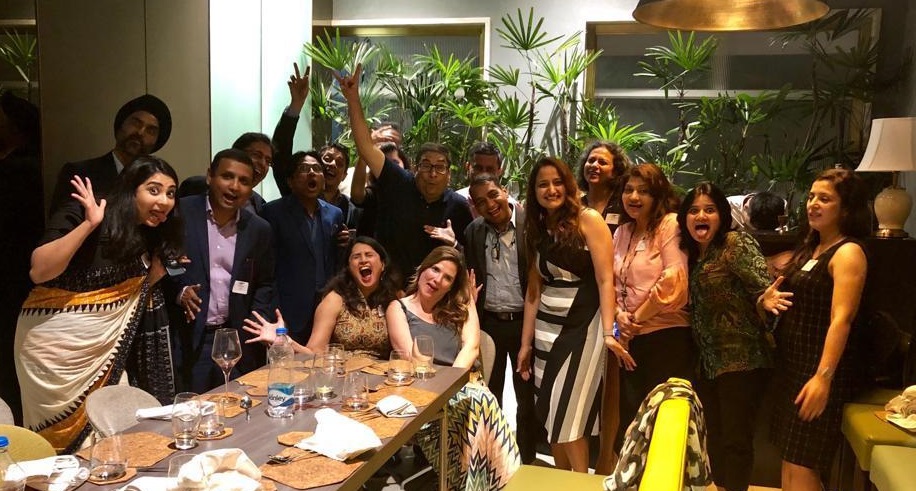 ---
By Juhie Gorwara, Head Group Marketing at Philips