The Digital Day, delivered throughout May 2023 in Glasgow, London and Dubai, was a full day to immerse yourself in all things digital.   Where we heard from top tech experts about the latest trends, programmes and platforms, challenges and opportunities that will transform your business and your brands.
"The Marketing Society events always crackle with expectation"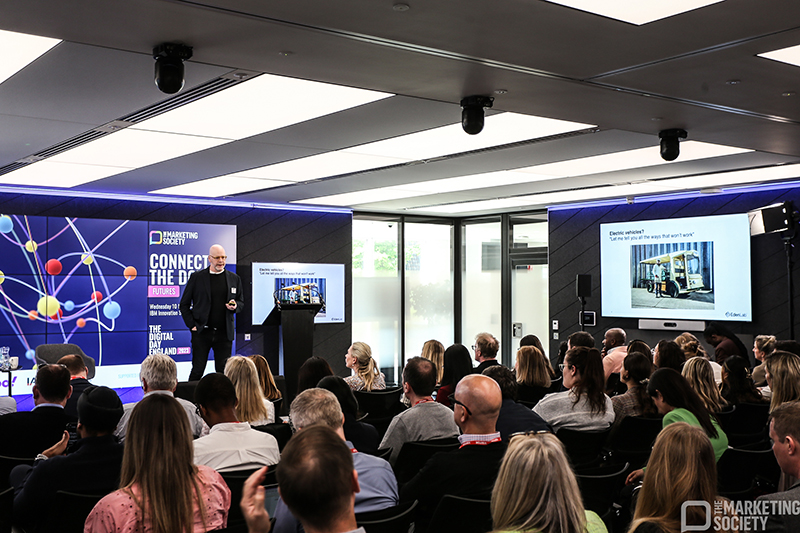 "It's a credit to The Marketing Society that the focus was on human as well as artificial intelligence. For surely the future belongs to those who can fuse the two inventively"
Here you will find all our event reviews, photos, videos, digital scribes of sessions and further reading to get a true deep dive into our The Digital Day Experience
EVENT REVIEWS
Our The Digital Day England 2023 Rapporteur Supriya Dev-Purkaystha shares her key takeaways from the event.
"My mind is still buzzing with the possibilities that the future holds for us all"
The Marketing Society events always leave me with a mix of emotions, from stimulation and inspiration to discovery and confirmation. The Digital Day England event was no exception. We started the day with a quick networking task with the intention of meeting someone new and learning something new. It was a great way to push us to mingle, and let's face it, networking is not everyone's favourite task. If we're honest, most of the time we're looking for familiar faces in a crowd as opposed to new people to meet. Continue reading here.
---
Brian Carruthers News Editor at WARC, our Knowledge Partner shares his review of the day here.  "While it's a complicated and challenging environment out there, it needn't be as scary as some media reports would have you believe – and there are always things brands can do to improve it."
---
Inspired and hopeful - In her review of Scotland's The Digital Day, Joy Dakers muses Boots' creative use of data, the critical impact of D&I and how AR is being used to create immersive customer experiences. Read more here.
---
Our The Digital Day England 2023 Rapporteur Emma Jowett shares her key takeaways from the event.
"By being present, and authentic, delegates were reminded of the power of human connections in a world increasingly influenced by AI."
The Marketing Society's annual The Digital Day was a day filled with valuable insights, thought-provoking discussions, and inspiring talks. The event boasted a diverse lineup of speakers who delved into a wide range of topics, exploring emerging trends and addressing the challenges and opportunities that marketers face at the ever-evolving digital landscape. Continue reading here. 
---
Micro actions result in macro changes - At Scotland's The Digital Day, Republic of Media's Peter Rancati saw a tangible and positive connection between the current challenges we face today and the prospects of a bright new digital future. Read more here.
---
Networking without losing your soul from David Kean
Less warm white wine and business cards more setting out to help than to sell. How to catalyse the conversation when networking. Takeaways from our opening session at London session plus an event review.
We want to help you continue to navigate this complex landscape, which is why we have partnered with Alchemy Network to offer free curated workshops that will help you discover the tech that's right for your team. Register for your free workshop here.
PHOTOS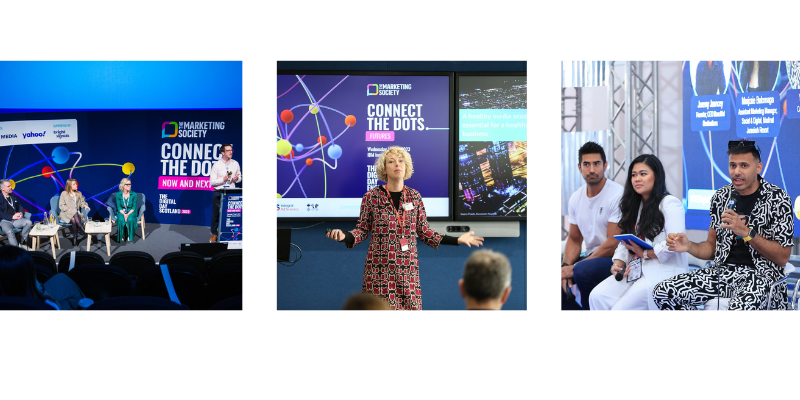 Browse the photos from The Digital Day:
Scotland in Glasgow here.                                     England in London here.                        UAE in Dubai here 
'It was a fascinating event that offered a glimpse into the ever-evolving world of marketing. The passion and inspiration ebbed from the speakers into the audience and I know I left feeling inspired and hopeful.' - Joy Dakers, Guy & Co
VIDEOS
From The Digital Day England we have a full playlist of videos from our speakers open to members to view.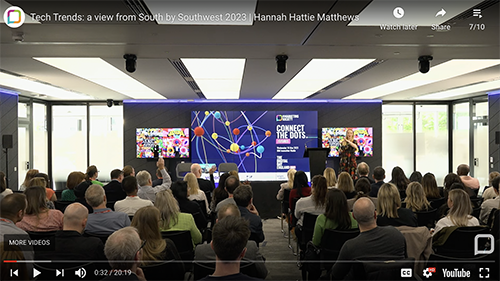 Find the playlist here
How to network without selling your soul | David Kean
The game plan: How brands can play together with gamers | Lianna Brinded, Luke Harrison and Andruwu
How is your digital leadership on Linkedin? | James Potter
Marketing & the great transition | Leo Rayman
How AI is giving marketing teams superpowers | Sam Reid and Dan Sherwood
Gen Z: The next generation of creativity | Zehra Chatoo
Tech trends: A view from SXSW 2023 | Hannah Hattie Matthews
The re-invention of Microsoft: Developing products responsibly | Supriya Dev Purkaystha
Unlocking the power of content creation: Why it's vital for success in today's digital age | Dan Bowes
How do we engage the next generation of consumers? | Kamal Amed
Watch the highlights video from UAE here
Watch the highlights video from Scotland here
SCRIBES OF THE SESSIONS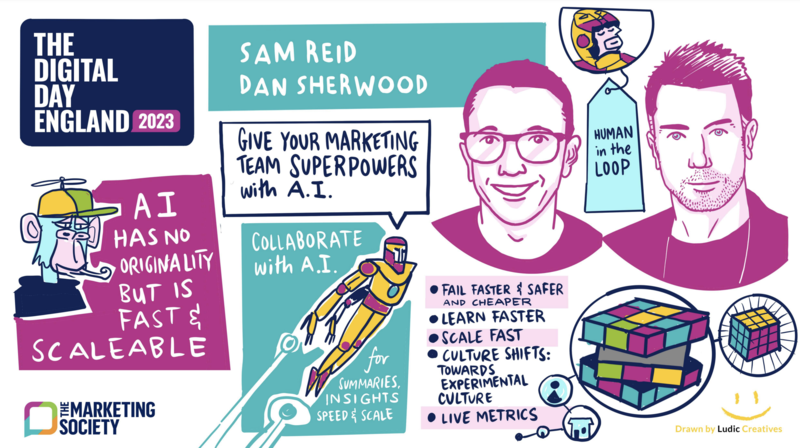 The Digital Day England scribed by Ludic Creatives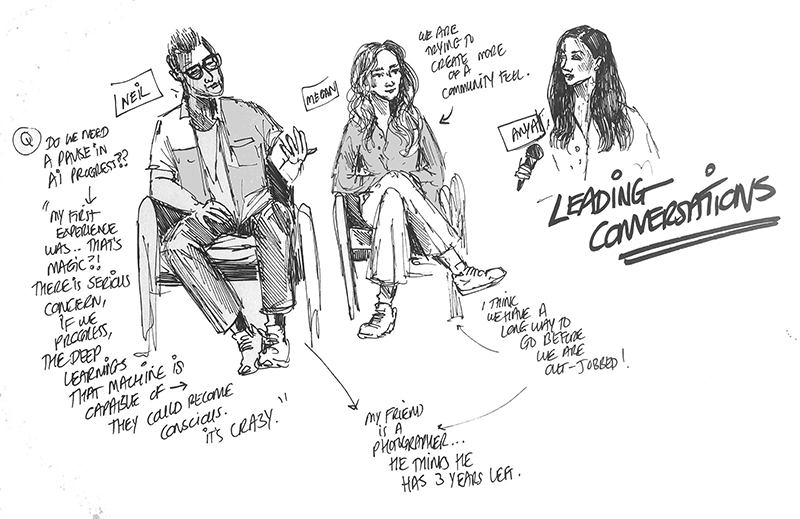 The Digital Day Scotland scribed by Jazz Thomson
PODCASTS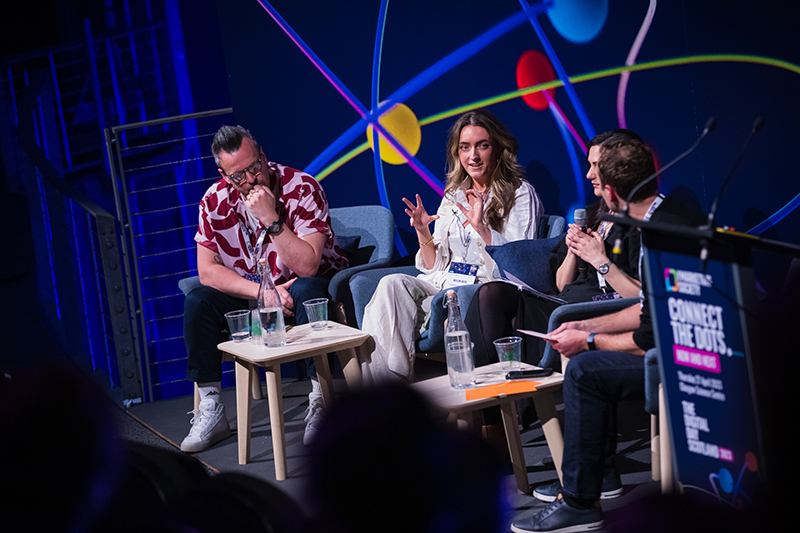 Recorded live at The Digital Day Scotland, in his Leading Conversations podcast, Barry Fearn picks out his highlights from the event from using data to do good to the challenges and (many) benefits of AI in marketing. (27 mins) Listen here.
Creating brand love - Majid Al Futtaim's Kashmira Motiwalla on why single proposition loyalty programmes are dead and how it developed it's The Marketing Society UAE Awards winning loyalty programme SHARE - powered by digital. (50 mins) Listen here.
Digital & Data for Brand Loyalty - When harnessed with the right blend of creativity and innovation there are real opportunities to forge brand loyalty through digital and data. The latest podcast from PwC UK Business in Focus series on 'How data empowers personal experiences". (21 mins) Listen here
Further Reading
Find the latest blog posts and think pieces all relating to our The Digital Day topics here:
How AI can help marketers up their game - From Simon Billington at Team Lewis
In times of change, it is nothing to fear. It is an opportunity where the cream of the crop rises to the top and I strongly believe AI will see marketers up their professional game.
From Artificial Intelligence…to Intelligent Brands - From member Michael Bayler at The UNTHNKBL Academy
When it comes to AI, where are the opportunities to truly transform and elevate value in how customers experience a brand?
Thank you to our partners for supporting this series:
Yahoo, IAS, Republic of Media, Snap, Seamless
Bright Signals, Lux
Multitude FZE, House of Comms, BE Experiential
Enjoy this? Get more.
Our monthly newsletter, The Edit, curates the very best of our latest content including articles, podcasts, video.
Not a member yet?
Now it's time for you and your team to get involved. Get access to world-class events, exclusive publications, professional development, partner discounts and the chance to grow your network.