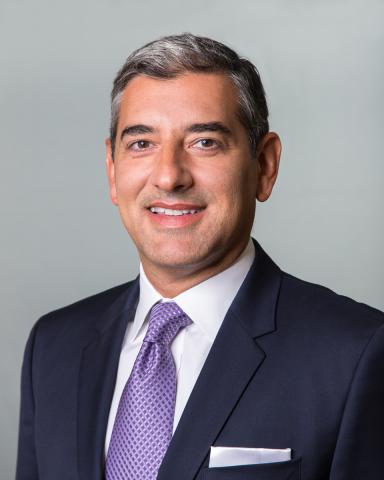 Senior Vice President, Head of U.S. Marketing, Retail Banking & Wealth Management, HSBC Bank
Eduardo Varela currently leads the Marketing organization supporting Retail Banking & Wealth Management for HSBC Bank in the U.S. market.  He brings hands-on experience leading marketing teams across geographies and accelerating profitable growth in consumer, small business and commercial segments.  His track record developing customer-focused outreach campaigns is built on his broad multi-channel experience, as well as his deep domain expertise in direct-to-consumer and B2B marketing.
Eduardo joined HSBC from American Express, where he built a successful international career of over 20 years.  In his last role at American Express, Eduardo was Vice President, Head of Small Business Products, overseeing the global partnership strategy with leading financial institutions in 30+ countries.
Before relocating to New York, Eduardo was based in Miami, where he held the position of Director, Consumer Marketing, responsible for the design of integrated growth strategies – including acquisition, loyalty, product development, advertising and communications – across Latin America and the Caribbean.
Prior to that, he lived for four years in Toronto where he held the role of Director, International Strategy & Digital Marketing.  In this position, Eduardo managed the development of marketing capabilities for small business in Canada, and oversaw the roll-out of strategic programs across international markets including Germany, UK, France, Japan, Australia and Hong Kong. 
Before his relocation to Toronto, Eduardo spent eight years with the American Express Commercial Payments organization while living in Miami. Eduardo began his tenure with American Express in 1991 in his home country, Argentina, where he held various local marketing roles with the Corporate, Travel and Merchant Services groups.  He holds a B.A. Degree in Advertising and Communications from Universidad del Salvador in Buenos Aires, Argentina.
---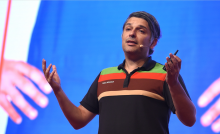 Last night I attended an insightful chat between Gemma Greaves and the "most-loved CMO in advertising" Fernando Machado