So who are VCCP? Well, we consider ourselves an international micro-network, a genuine alternative to the larger networks. We're the place for bold brands who want to take on the big dogs. We're 'The Challenger Agency For Challenger Brands'.
This state-of-mind is ingrained in our offices the world over. We're here for those who ambitiously choose a place to stand and something to believe in, challenging or reinventing how things are done. Thankfully, Sydney is full of such folk.
For those business travellers venturing here, this is a guide to the local heroes doing big things. The independents, the new-comers, the family-run joints. After all, if you're going to experience any city, experience it through those who are shaping it. Enjoy, mate.
---
Coffee and brunch
Single O
Surry Hills
If you need a pick-me-up after the long flight in or something to keep you sharp through a day of meetings, head to where they take coffee seriously. This pioneering independent introduced Sydney to its first self-serve brew-bar with four different brews on tap. They focus on ethically-sourced single origin beans and even send the bags to different community artists every four-months to switch up the artwork. Worth a shot.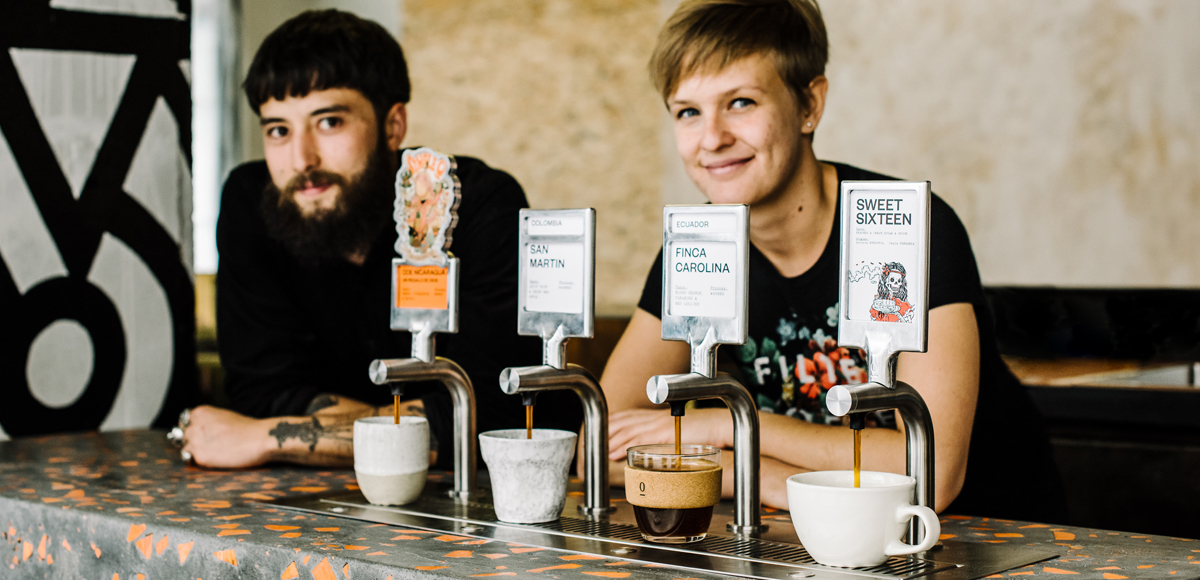 Heart Café
Bondi Beach
Bondi Beach is a must see for anyone visiting Sydney. So start your working day off here with an injection of high-quality coffee and brunch with a punch – Bondi's first social enterprise café goes beyond fry-ups and flat whites, donating every dollar spent to supporting unemployed young people. There's brunch spots aplenty, but this joint offers beach views with a community-led purpose at its core. What's not to love?


Dinner
Lentil as Anything
Newtown
This community vegan spot with a daily rotating menu aims to provide food without borders, so that everyone is welcome to a meal. Putting their money where their mouth is, they have a pay-as-you-feel policy, meaning their menu contains no set prices and you either pay what you feel the meal is worth or give back another way. Ideal for a relaxed dinner after a stressful day. Feel good food at its best.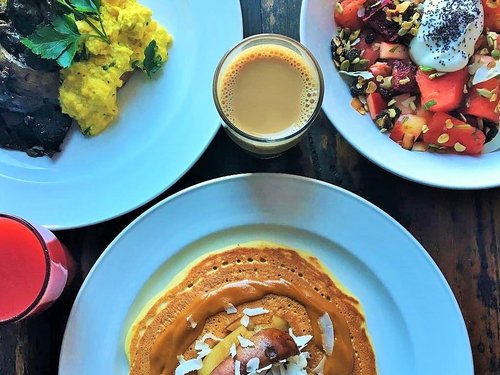 Firedoor
Surry Hills
For something a bit fancier, perhaps if you've clients to impress, experience a unique restaurant that skips on gas and electric, instead cooking with just wood and fire. They source the finest daily Australian produce and bring it together over a variety of open fires to enhance the ingredients' natural flavours. This is done in an open-plan kitchen, with the aim being to show diners how simple great cooking can be. Go ahead, play with fire.


Drinking
Young Henry's
Newtown
Sharing the view that the Aussie beer scene felt stagnant, the founders of this microbrewery set up in a backstreet warehouse with the aim to 'serve the people'. With a buzzy taproom and community mentality, they've remained proudly independent amongst a wave of big beer buy-outs, collaborating with other passionate local businesses, and even some guys called the Foo Fighters. Clock out and delve into their hero Aussie Pale Ale – Newtowner. Cheers.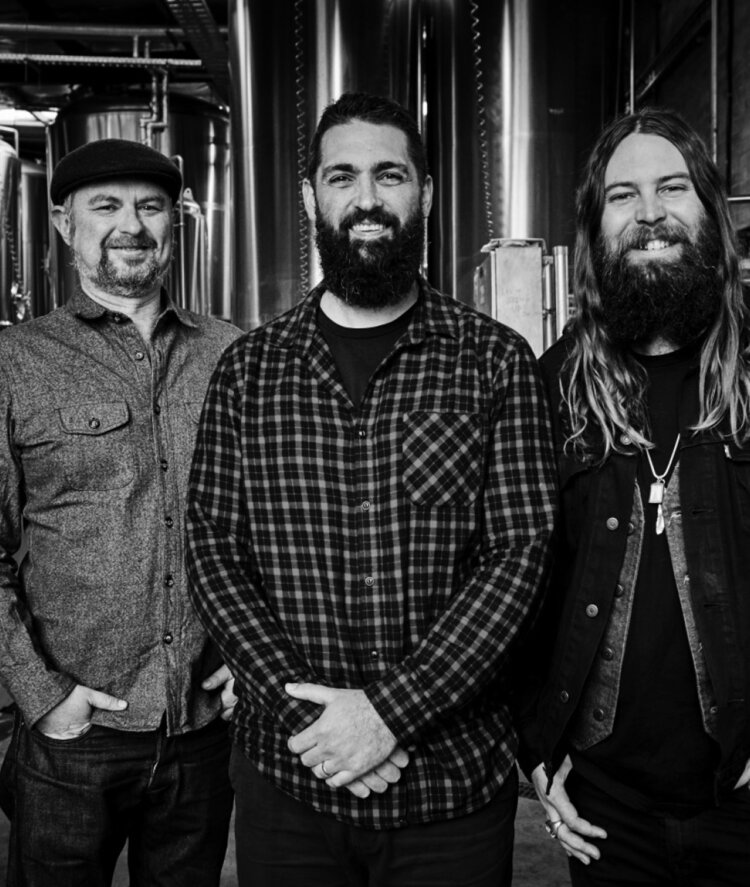 Love, Tilly Devine
Darlinghurst
It'd be a crime to visit Sydney and not dabble in our wine. This intimate, hidden wine bar named after Sydney's notorious 1920s crime boss boasts a 300-strong wine list. Set up by two Aussies with a passion for organic and biodynamically farmed grapes, they serve diverse, quality local and international wine with a second-to-none knowledge to guide you along the way. Wine and dine, or just wine and wine, your clients in definite style.



Seeing
Cabbage Tree Bay Eco-Sculpture Walk
Manly to Shelley Beach
It's no secret that Sydney is a fair distance from, well, anywhere. So after a long flight, stretch your legs on this flat, easy walk from Manly to Shelley Beach. There are eleven sculptures along the way highlighting the area's marine life, accompanied by plaques in Braille as part of making this an accessible walk for people with disabilities. Shake off your jetlag with a stroll, enjoy the views, and see if you can eye all eleven.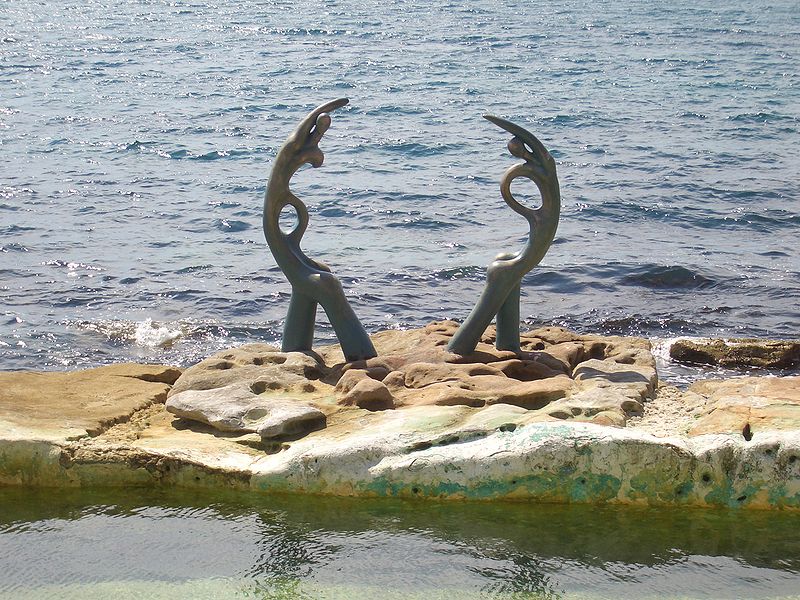 White Rabbit Gallery
Chippendale
If you visit Sydney it'll be hard to ignore the Asian influences in our culture – from our food to this brilliant gallery showcasing remarkable collections of Chinese contemporary art. Housed in a former Rolls-Royce service depot, the gallery is a registered charitable institution that dedicates itself to sharing creativity out of China and Taiwan with Aussies. Have a stroll round to get your creative juices flowing – admission is free. Go on, hop along.


Staying
Dive Hotel
Coogee
Aside from the humorous (if not brave) name for a hotel, this family-run boutique sat directly in front of Coogee Beach prides itself of being your home-from-home. With ocean views and a comfortable, beachy feel you'll immediately let any work stresses slip away and thank the heavens you're not staring at the speckled ceiling of a soulless chain hotel. Have a pre-work dip to get your blood flowing or just sip a brew with the view. No rush.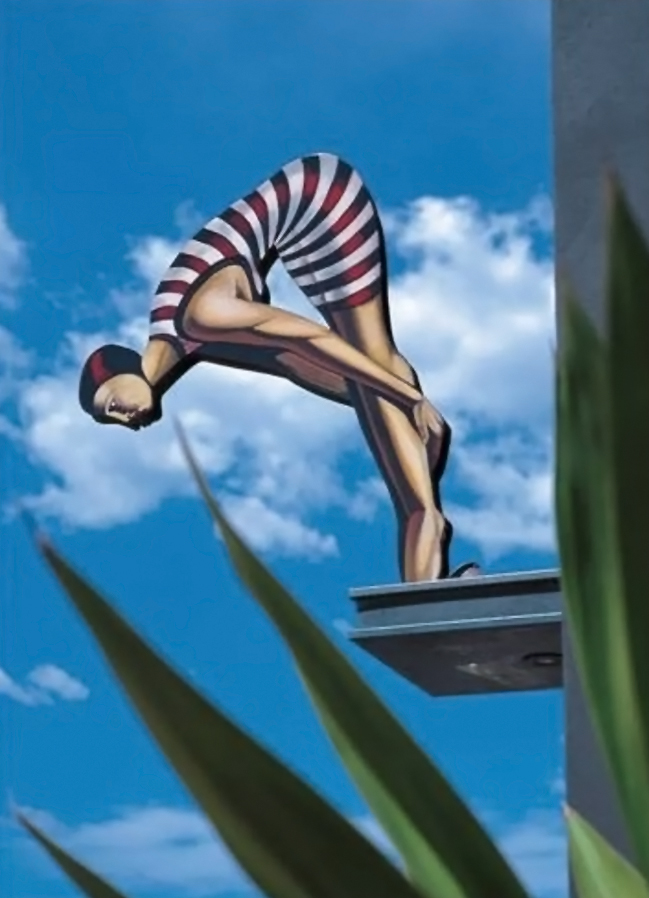 Spicers Retreat
Potts Point
If you're keen to indulge yourself after indulging clients all day, check in here. Defining itself as 'relaxed luxury', this small retreat aims to leave you feeling renewed and reinvigorated by considering the environment around the space. It's purposely nestled into a leafy suburb you can enjoy from a private terrace, and strives to protect its ecosystem by having zero net emissions and net waste by 2030 and to be plastic-free from 2025. Green-standard luxury.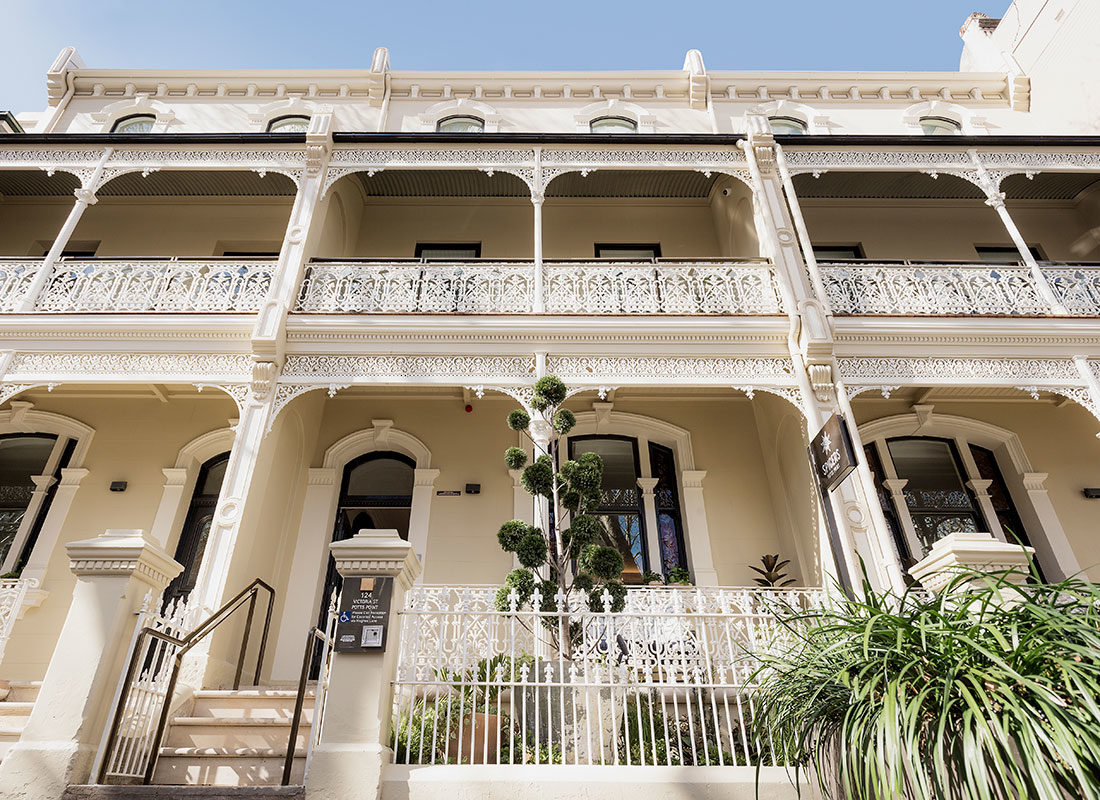 Copy and Research: Daniel Wood, Manuel Rey and Isabel Bergin – VCCP Sydney https://www.vccp.com/sydney
Enjoy this? Get more.
Our monthly newsletter, The Edit, curates the very best of our latest content including articles, podcasts, video.
Not a member yet?
Now it's time for you and your team to get involved. Get access to world-class events, exclusive publications, professional development, partner discounts and the chance to grow your network.