Gina Waite, Account Director, and Lavinia Acheampong, Account Director, both at CSM, tell us what's inspired them this month.
---
The Last Dance (Netflix)
In a post Tiger King era, I think we all felt in need of a bit of a Netflix 'cleanse'. By that I don't mean stop watching Netflix (we are in lockdown after all), but instead watch something that doesn't feel quite so dirty…
Cue The Last Dance – a docu-series telling the story of the Chicago Bulls during the 1997-98 season of the NBAs.  Marvelling at people's talent provides a weird sort of escapism right now, and watching Michael Jordan literally levitate and hit hoop after hoop, provides this by the bucket load. Plus with a staggered release, you also avoid the guilt of an 8 hour binge. The result: positively wholesome viewing.

Glitterbox Virtual Festival (Music)
Praise be to Glitterbox for their 8 hour Virtual Festival that went live last Friday. Disco, disco and more disco. It's heavenly stuff that had me grooving round my kitchen for a good few hours as I hammered out the last few emails on a Friday afternoon, thanks to epic sets from Bob Sinclair, Natasha Diggs, Todd Terry and others. A true treat for the ears (& the eyes) with Glitterbox's dancers also (virtually) joining in with the party. That's Friday evenings sorted for the foreseeable…

The Toilet roll fascination continues… (Baking!)
Inspired by the worldwide panic of not having enough toilet paper, a bakery in Finland decided to provide some much needed comic relief and create cakes in the form of toilet rolls. Made from oat batter and passion fruit mousse with a white fondant, the first five cakes sold within an hour and became a social media hit. In fact it's garnered so much attention that the Ronttosrouva bakery have been saved from financial ruin and have had to take on more staff to keep up with the orders.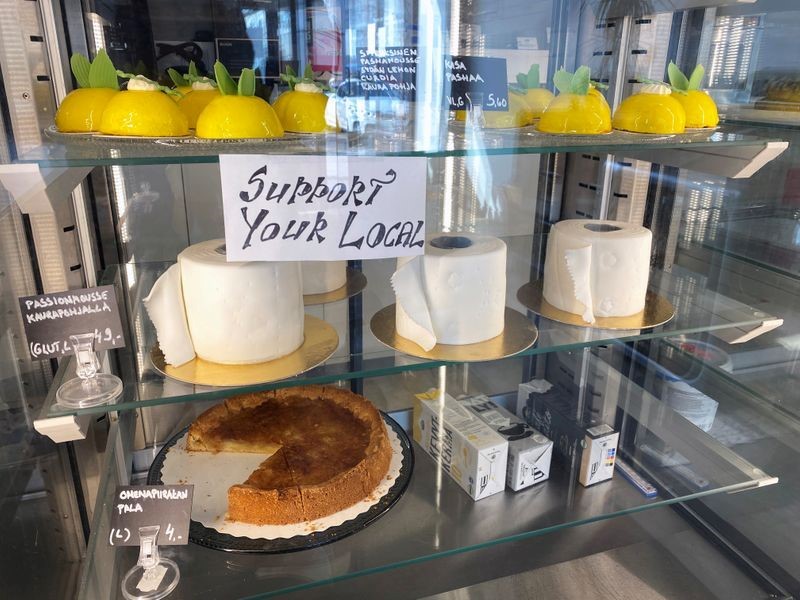 Erykah Badu's apocalypse series sets a new blueprint for the online concert experience (Music)
Badu is one of many artists that have transformed their homes into a live music experience. The "On & On" singer announced her quarantine series, "The Apocalypse" via her social media accounts with clues on time and dates. For $2, fans not only gained entry into Badu's live stream (via her online shopping store) but also voted on the songs she performed. Each performance takes place in a "mystery room" with a distinct experience, featuring magicians and various renditions of her classic and upcoming songs. Utilising her music, home and unique fashion sense Erykah has created an immersive and interactive world that other artists could adopt and implement.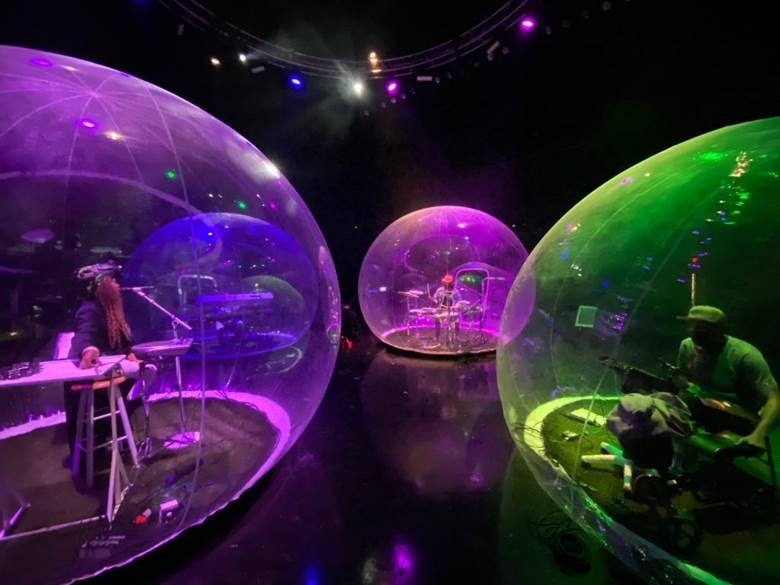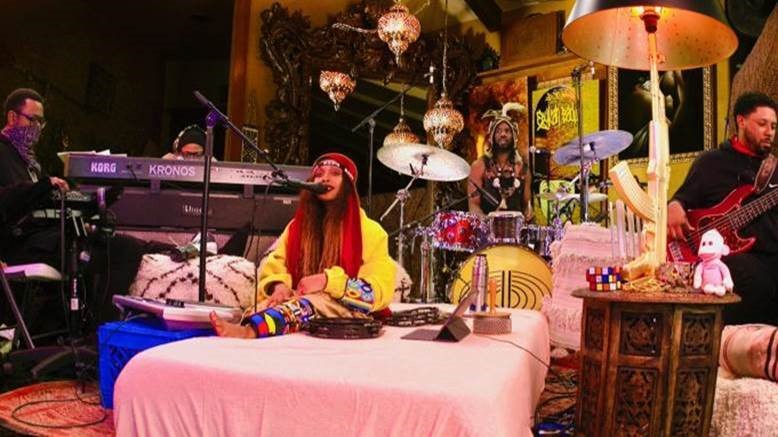 AR Social Distancing Lenses (Tech)
Two lenses have been launched by Snapchat in a bid to encourage social distancing during the coronavirus pandemic. Both features use augmented reality to help app users keep a safe distance away from others when in public. The first lens, named "My Social Distance", uses the camera on a smartphone to visualise the two-metre distance needed to help stop the spread of the illness. A circle appears around the user while they have the lens turned on. It will stay green if the user does not come within two-metres of another member of the public and turn red if the distance is breached. Meanwhile, the second lens uses animations to remind users of the app about the importance of washing their hands. It also encourages people not to touch their face and to stay at home as much as possible.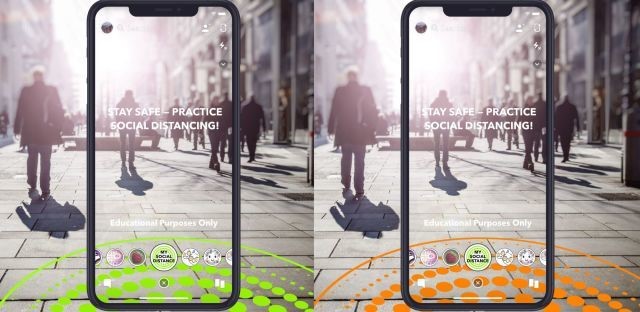 The evolution of…Life!
Lockdown has (lots of) challenges, but what has been truly inspiring is the speed at which we adapt. Evident not only from how we now only run in zig zag lines, to maintain a 2m radius from other unwitting joggers. But also, how quickly industries have adapted. From fragrance brands and breweries shaking up supply chains to produce much needed hand sanitiser (thanks LVMH & BrewDog to name a couple), to entire industries entering the virtual world.
Yes, we are facing mass closures, redundancies and long-term economic uncertainty. But we will not go down without a fight –both a macro and micro level. London Fashion Week will have models parading across our screens in June, Secret Cinema is bringing immersive theatre to your living room, and at-home workouts will have us walking out of lockdown more ripped than Arnold Schwarzenegger. What have we learnt? We can think, act and deliver fast. Despite the odds.