Bidisha has over 25 years of cross-industry experience in Marketing. A thought leader and a strategic marketing expert, she has spent a significant time of her career in Technology, Retail and Entrepreneurship.  
Bidisha joined Schneider Electric India as the Chief Marketing Officer in 2016. In 2022 she moved on to become the Vice President Global Marketing Schneider Electric Home and Distribution Division.  
Her assignment portfolio has a well-rounded mix of Fortune 500 companies as well as Indian Early-stage Start-Ups. Bidisha's experience includes assignments in India as well as Asia Pacific regions.  
Starting off her career in Advertising with Lowe Lintas, on the Unilever business, she moved to Compaq Computers spearheading the launch of Compaq Presario in India. From here on she moved onto an illustrious stint with Intel Corporation in India and APAC region overseeing Consumer Marketing as well as Retail Programs. Later on she joined Google India in the early days when the Internet giant was setting up operations in India responsible for Marketing of Search and Mobile products.  
From Technology, she then switched categories to move into Retail taking on the mandate of President Marketing for India's largest Coffee Chain -Coffee Day Group. She spearheaded their growth and distribution and was part of the team that took the Company public. 
She also has a strong stint in advising early-stage start-ups and became an Independent Marketing Advisor for companies in the areas of Education, Mobile Commerce, Radio Taxi Service, Food and Beverage and the Internet Talent Platform. 
Bidisha is a Postgraduate in Mass Communications from the University of Bangalore.  
---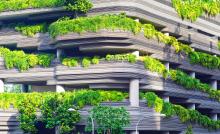 With growing concerns around rising temperatures and runaway carbon emissions, companies face grassroots and governmental pressure to deliver on sustainability