Assembly is made of the ingredients of the modern agency. We bring together data, talent, and technology to deliver connected solutions for media + more to the best brands on the planet. We're home to more than 1,600 of the industry's top talent, who bring unmatched global omnichannel media expertise + data, technology, and business consulting capabilities that help brands find the change that fuels growth. Assembly is a proud member of Stagwell's Brand Performance Network, the challenger network built to transform marketing. 
 
Proud to be Ad Age's Purpose Agency of the Year, we are a force for good, not just for profit. 
 
Visit www.assemblyglobal.com for more information. 
---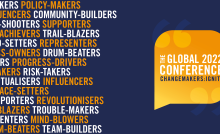 Join us virtually, wherever you are in the world for The Marketing Society Global Conference.