Marketing Manager – LinkedIn Marketing Solutions, APAC
A permanent-beta marketer with a compulsive disorder for trying something new every day. Over the eight roller coaster years of corporate life, I have been fortunate enough to experiment and become competent across multiple aspects of marketing functions. One of my personal favourite achievements is building a brand from the ground up to reach a million smartphones.
I am currently living a dream working as a marketer for LinkedIn Marketing Solutions, building relations with (and hopefully impacting the lives of) fellow marketers across APAC. My true north is achieving that sweet spot between scale and personalization.
One thing that has troubled me my entire life is – building my personal brand. As a passionate Rock Your Profile Ambassador from LinkedIn, I serve my calling to help people establish themselves as brands that need no selling.
---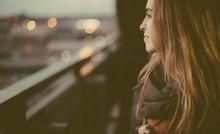 Join LinkedIn experts, Anushree Mohta and Nikhita Arora, to learn how to make the most of your LinkedIn profile during