Allan Scott was born Allan Shiach in Scotland and educated at Gordonstoun School and McGill University, Montreal where he obtained a B.A. (Hons) in English Literature.
Upon graduation, he was writer and presenter on the CBC of a late evening talk and comedy show, A Late Evening With Scott And Bryant. This series ran for two seasons and included many then-famous names such as Victor Borge, Dan Rowan and Dick Martin, Oscar Peterson, who lived locally, along with Rich Little and Alex Trebek.
After training in the whisky industry, Scott worked as a writer of radio, television and film both in the USA and the UK at the same time as serving as a non-executive director of Macallan-Glenlivet plc. He became Chairman and Chief Executive of this company in 1979, a role he held for almost twenty years, during which period the company's reputation for innovative and focussed marketing and management had helped it to establish a highly successful, international brand of single malt whisky and increased its stock market value more six hundredfold. The company won the Queen's Award for Export on three occasions.
As a non-executive director of both Caledonian Newspapers and Scottish Television plc he helped to effect the takeover of the former company by the latter and remained a director of what became Scottish Media Group plc for some thirteen years. He was appointed a Governor of The British Film Institute in 1992 and served that Board for six years. He is also a former Chairman of The Writers' Guild of Great Britain, thus perhaps the only person ever to chair a trades union and a quoted company at the same time.
Beginning as a writer on radio (Writers' Guild Award for comedy), he went on to write the screenplays of more than twenty feature films, ranging from Don't Look Now (Julie Christie and Donald Sutherland) in 1975, The Witches (Anjelica Huston and Rowan Atkinson), Castaway (Oliver Reed) and the multiple Genie Award winning Regeneration (Jonathan Pryce, John Nevill and Johnny Lee Miller) to The Preacher's Wife (Denzell Washington and Whitney Houston), In Love and War (Sandra Bullock), The Fourth Angel (Jeremy Irons, Forest Whitaker) and many more both credited and uncredited when he spent a decade in Hollywood as a script doctor.
He is also co-creator and producer of the seven part series The Queen's Gambit, directed by Scott Frank and based on the novel by Walter Tevis, for Netflix. This was first broadcast in October, 2020 and went on to become one of Netflix' most successful drama productions, winning a Golden Globe and a Writers' Guild Award besides many others.
---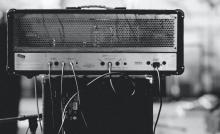 Join us a week full of inspirational speakers, creative ideas and healthy competition