The Reception
Must see
Clubroom
This week we meet Lyn MacDonald, Group Marketing Director at Macdonald Hotels & Resorts. What's your golden rule? Live in the moment, one life, live it, love it! That's the ultimate rule I live by. In terms of golden rule with my professional head on, it has to be… lead by example and always add value. Who has been your biggest influence? I can't pin this to one person, there are three…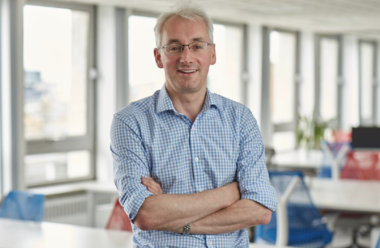 Library
A recognised thought leader in data analytics and modelling, Hew has spent the majority of his career finding new and innovative ways of making data analytics transformative for businesses that span industries. As principal analyst at Sumerian, a provider of big data analytics for retail and investment banks, Hew was responsible for optimisation modelling and analysis for big-name financial clients across the globe. He was also the CTO and Head of IT Analytics for Registers of Scotland, a department within the Scottish Government that maintains records related to land, property and other legal documents. We are looking forward to hearing from Hew at this year's Digital Day. You launched TVSquared in 2012. What's it all about and who should be using it? We created TVSquared six years ago after learning that TV advertising, a $212 billion global industry, had no accurate, timely way to measure and optimize campaign performance. Having worked for years in the financial services space, which has pioneered and embraced the use of big data for decision-making, I found this to be shocking.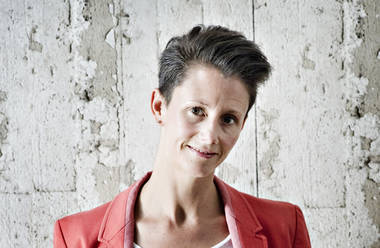 Library
In 2004 Ellie joined Honda Motor Europe as Communications Manager. Accolades include 'Impossible Dream' TV ad and winning 'Advertiser of the Decade' 2012 The Arrows. In September 2012 Ellie joined Virgin Media as Head of Advertising. January 2014 Ellie's role was expanded to develop and lead the strategy and implementation of Sponsorship with an emphasis on strategically relevant partnerships, including Southampton Football Club, Football Supporters Federation, BAFTA TV and EGX. Ellie joined Formula 1 in the summer of 2017 as the companies first ever Director of Marketing to lead the sport as it grows its fan base and attracts a new younger audience. This includes a new identity for the sport after 24 years and a focus on fan engagement. We're really looking forward to hearing from Ellie at this year's Digital Day.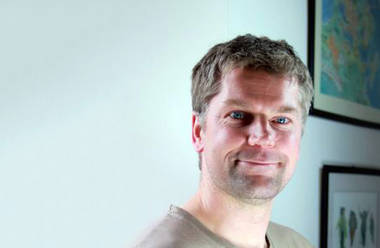 Library
Daniel has 20 years experience in the database marketing and analysis field. His experience spans multiple sectors and UK brands including: Sainsburys, RBS, M&S and CACI. Furthermore, at International Masters Publishers, his work went global as he took overall responsibility for a customer database of over 100m customers across 32 countries. As Head of Data Planning for Union Direct he developed segmentation models for the Scottish Government, Business Stream and Food Standards Scotland, built a single customer view database for Velux that delivered multi-channel direct marketing campaigns for their commercial products and developed customer contact strategies for a number of clients. Daniel became Managing Director of Union Data, the newest company within the Union Group in response to growing demand for strategic data services from clients. We're really looking forward to hearing from Daniel at this year's Digital Day on May 17. How does Union Data help clients deliver ROI?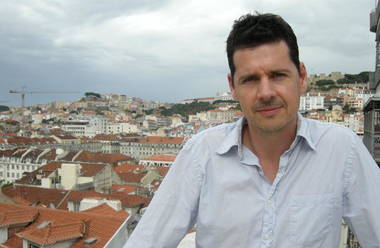 Library
Greg Williams is a leading authority on technology trends and the ways they impact business and society. As editor-in-chief of WIRED, Greg meets the innovators, thinkers, scientists, entrepreneurs and creatives who are changing the world and writes on a variety of subjects, including innovation, technology, business, creativity and ideas. A journalist and author of six novels, Greg formerly served as the executive editor of WIRED for seven years before taking the publication's helm. We are looking forward to hearing from Greg at this year's Digital Day. You were appointed Editor-in-Chief at WIRED back in Jan 2017. Have you made any major changes to the publication since you took the reigns?
Sign in to View library
Features
Inspired Leader Podcasts
Listen
Editor's choice
The new generation is redefining Ramadan, offering brands an untapped opportunity to connect with the younger Muslim communities, says Y&R MENA's Olga Kudryashova.
Read
GDPR is set to introduce fundamental changes to data protection rules in Europe, raising genuine challenges for marketers, ad exchanges, DSPs, SSPs, DMPs and others in the AdTech sector, says The Exchange Lab's Ben Alpren.
Plan
Clients, shareholders and employees of WPP are right to pay respect to the man who built arguably the biggest 'advertising group' in the world but also to wonder what impact his departure will have for them, writes Mark Sherrington.
Opinion