Thomas Barta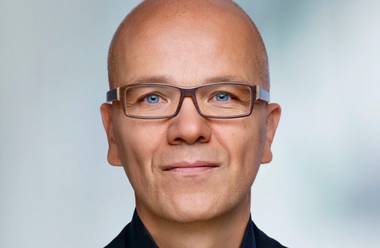 Author and CMO leadership expert
Thomas Barta is the world's premier expert, author, and keynote speaker on marketing leadership.
Thomas is a former partner of McKinsey. He has conducted the world's largest study, with over 68,000 assessments – on what makes for an impactful marketing officer.
Thomas has consulted and marketed for over 20 years, in 14 industries, in 45 countries. His clients include many of the world's most prominent companies, including over two dozen from the Fortune 500. Thomas also trained over a thousand McKinsey leaders on driving change without authority.
Thomas provokes and inspires his audience. Each year, he gives more than 40 keynote speeches and masterclasses for companies, associations, and universities--including Adobe, Google, IBM, and many others.
He is the author of the leadership book The 12 Powers of a Marketing Leader (with Patrick Barwise, McGraw-Hill). He writes for numerous publications from Forbes to Marketing Week. http://www.thomasbarta.com/the-12-powers-of-a-marketing-leader/
For the CMO Fellowship (a McKinsey and Marketing Academy program to prepare CMOs for a CEO role), Thomas serves as its long-standing leadership dean.
Connect with Thomas on LinkedIn.
Follow him on Twitter @ThomasBarta.