Sophie Tea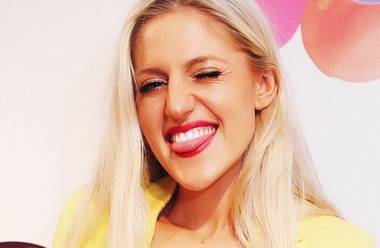 Artist, Sophie Tea Art
Growing up in a creative family, art has had great influence in Sophie's life from a young age. Through her school years it was always a hobby and a dream, but never something she felt was realistic pursuing as a career.
Graduating with a first in her Business Management degree, her career was lined up after landing a job in the city. She decided corporate life wasn't for her, after rediscovering her love for art; so she set up a business,
Sophie wanted the opportunity to be creative, so had an idea to build a platform where artists can sell work directly to clients and cut out the middle man (the gallery).
She was funding her venture by selling her own paintings through social media. First to family and friends, then to friends of friends, and then to complete strangers.
Soon Sophie realised that this platform she was trying to create wouldn't work as well as the way she was already selling her art.
So instead, she pursued Sophie Tea Art.