Mike Fairburn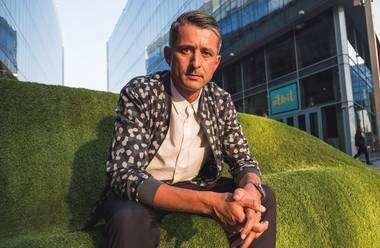 General Manager, Sony Music Entertainment ME
Mike is the General Manager of Sony Music Entertainment Middle East based in Dubai, where he leads the company in a dynamic, fast growing region that spans a vast market comprising Egypt, Lebanon, the Gulf countries and Pakistan amongst others. Under his leadership the company has signed and develop artist from Morocco, Lebanon, Egypt, UAE and more, whilst generating support initiatives for artists with major brands including J&J, Unilever, Pepsi and Jaguar LandRover. Prior to joining Sony Music, Mike was the CMO at the region's biggest entertainment company – FLASH Entertainment – where he was responsible for the company's marketing, communications and talent-led initiatives.
Mike arrived in the UAE in 2007 where he had spent a number of years in music and entertainment, advising labels, artists and brands on innovative partnership concepts. He was part of the teams that launched global music and lifestyle concepts for major portfolio groups including Coca-Cola, Diageo, Orange and LVMH. Mike also provided music consultancy to Orange UK and France Telecom, and developed sports and festival sponsorships.
Mike is a founder member and Vice Chairman of the Marketing Society Middle East, and regularly speaks at regional industry events on a wide range of music, technology and entertainment related matters.