Jodi Harris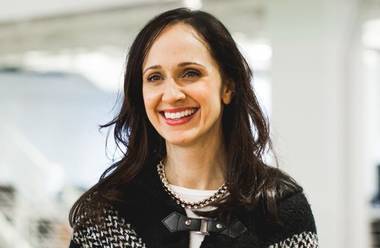 VP, Marketing Culture & Learning, Anheuser-Busch
Jodi Harris is Vice President of Marketing Culture & Learning for Anheuser-Busch, a wholly-owned subsidiary of Anheuser-Busch InBev. In her role, Jodi leads a newly formed team to change the face of AB marketing culture. This is being achieved by driving a passion for learning through capability development and talent growth, curating an agenda for creative leadership, and shaping culture through our iconic brands to build relationships with consumers.
In addition to her role in driving consumer-centricity, Jodi champions the "Women in Beer" employee resource group at A-B, which includes programming and mentoring from women at all levels of the organization.
Jodi began her career in marketing strategy and insights over 15 years ago in market research at Harris Interactive and TNS before transitioning to client-side in consumer planning at Ann Taylor and Diageo USA. She joined AB InBev in 2011 to craft the global Innovation Insights agenda, and most recently lead Consumer Insights for the United States since 2015. Jodi has a master's degree in business administration from the Crummer Graduate School of Business at Rollins College and a bachelor's degree from SUNY – Buffalo School of Management. She resides in Brooklyn with her husband, Jordan, and four-year old twins, Remy & Lulu.