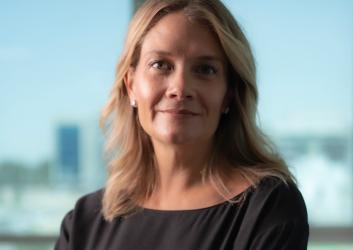 Katrina Anderson, Director of Commercial Services at twofour54, is a seasoned marketing and commercial executive with more than 25 years of experience across the tourism, development, and media industries. In her current role, Katrina drives twofour54's commercial revenue streams and works closely with the media zone's 600+ partners to deliver growth and innovation across the creative sector whilst focusing on the customer experience. 

Katrina currently leads twofour54's strategic partnerships, business development, the studio infrastructure, the corporate marketing and communications areas. And previously also led the twofour54 Creative Lab's youth channel outreach, the strategic investments portfolio and the media zone's core customer care amenities – twofour54 tawasol.
During her time in twofour54, Katrina has an impressive list of accomplishments, such as high-profile productions such as Dune, Mission Impossible: Fallout (6) and the about to be released Mission Impossible (7) and Star Wars shot in Abu Dhabi, which also included execution of the largest global Star Wars installation on the Aldar HQ building. To further elevate Abu Dhabi's status on the global media map, she has also worked with several internationally renowned content partners, including Netflix, Paramount, Disney and Lucas Films who now regularly produce content in the Capital. 
Among her numerous achievements, Katrina's impressive career has seen her curating and filling mega real estate projects such as Yas Creative Hub, as well as concepting and business planning studio projects. She has also been responsible for launching local and global brands, including the identity of Louvre Abu Dhabi, Guggenheim Museum, and Saadiyat Island identity during her time at TDIC. As well as marketing leadership positions in Australian brands - Voyages Hotels and Resorts, Tourism Queensland and Tourism Australia, all whilst maintaining a focus on the commercial bottom line.

Katrina holds a Bachelor of Business from Queensland University of Technology and also holds a Diploma of Fashion Couture and Retail Marketing from Mt Gravatt Tafe College.