Tina Daheley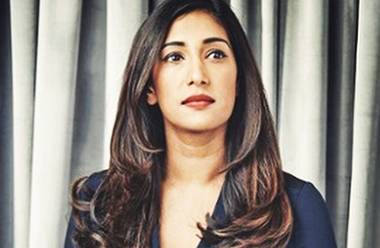 Broadcaster and journalist, BBC
Tina Daheley is one of the BBC's leading TV and Radio broadcasters with a wide range of experience across news, sport and the arts.
Tina has delivered the news to one in four young people in the UK for nearly a decade on two successive BBC Radio 1 Breakfast Shows. She also presents Breakfast on BBC One at the weekends and hosts The Victoria Derbyshire show on BBC2 on Friday mornings.
She is a familiar face on BBC One, presenting Crimewatch and its spin-off programme Crimewatch Roadshow and has reported undercover on two Panorama investigations this year: The Manchester Attack and Plane Drunk.
Tina was one of the lead presenters for BBC News during the 2017 and 2015 General Election Campaigns and the EU Referendum, hosting The Final Election Debate on BBC One and leader interviews on BBC Two, Radio 1 Newsbeat and the BBC News Channel. Tina is passionate about engaging diverse and young audiences and making news and current affairs accessible to everyone.
Before the channel moved online, Tina was one of the main news and current affairs presenters for BBC Three, co-presenting three series of Free Speech, the politics debate show for young people and also fronted several documentaries including "Is Amanda Knox Guilty?' which broke audience records for the channel.
Tina launched her own weekly Arts Show, The Cultural Frontline for The BBC World Service in 2015.
She also fronts Women's Football for BBC Sport. Tina hosted this year's Women's FA Cup Final live from Wembley in front a record audience and also presents live coverage of England Women's Euro Qualifiers and The Women's Football Show. She hosted the Women's Football World Cup in Canada in 2015.
Tina is a prolific social media user. She has more than a quarter of a million followers on Twitter.
Tina has a first class honours degree in Computer Science and a Masters in Broadcast Journalism. She joined the BBC in 2007.
Follow her @tinadaheley
Photo credit: Geoff Pugh