Tala Al Ramahi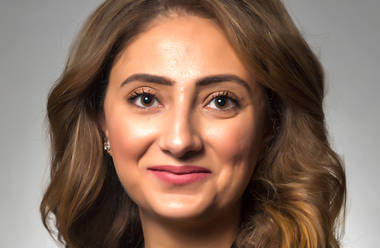 Chief Strategy Officer, Special Olympics World Games 2019
Tala is Chief Strategy Officer of the Special Olympics World Games 2019. In this role, she leads legacy for the Games, including the delivery of the SO Global Youth Summit and SO Global Inclusion Summit. Tala was also member of the Bid Committee, helping lead the efforts to develop Abu Dhabi's winning bid in along with key government, semi-government and private entities, as well as NGOs in the UAE.
Tala is also a Manager at the Office of Strategic Affairs at the Abu Dhabi Crown Prince Court, working on public policy projects in socioeconomic issues, such as healthcare, education and citizen wellbeing. She is currently seconded from the Crown Prince Court to the Local Organizing Committee of the SO World Games.
Previously, Tala was Programs Director of Al Bayt Mitwahid, an NGO founded by employees of the Crown Prince Court, that plans and implements initiatives across the UAE to address societal needs and challenges utilizing innovative and sustainable practices. She currently serves as a Board Member of Special Olympics UAE.
Tala has a Bachelor's degree in Economics from Stanford University, and Master's Degree in Journalism for the Columbia Graduate School of Journalism.
Instagram Handle: @tala.alramahi
Twitter Handle: @Tala_AlRamahi