Andy Bird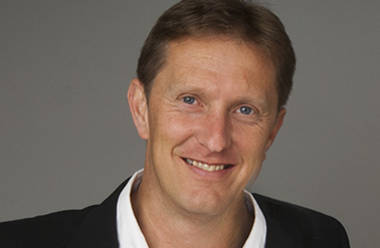 Leadership Consultant
Andy Bird is an independent leadership consultant who provides support, challenge and guidance for people looking to flourish and succeed as leaders. He works with his clients in a spirit of close partnership, helping them think through the diverse challenges they face in their business activities and relationships. More fundamentally, he supports people, both individually and in teams, as they craft their own distinctive leadership approach based on their core values, passions and talents.
Andy has always loved searching for insights and sharing ideas, helping people to learn and to make the most of their potential. He combines an open, engaging manner with over 30 years of commercial, consultancy and leadership experience. This blend enables him to support people with both what they need to do in their roles, as well as who they aspire to be as leaders.
Andy currently runs executive coaching and action learning programmes for companies such as HSBC, M&S, Shell and Siemens. For many years, he has also worked with The Marketing Society to deliver the renowned International Marketing Leaders Programme. He is qualified with an MSc in Coaching & Behaviour Change from Henley Business School and is endorsed by the Association for Professional Executive Coaching and Supervision (APECS). His new book, The Inspired Leader, will be published by Bloomsbury in November 2017 and explores how leaders can discover, experience and maintain their personal inspiration.
In terms of his background, Andy graduated from The Queen's College, Oxford in 1986 with a First in Politics, Philosophy and Economics and a Blue in Football. He began his career working for Unilever in a variety of strategic marketing roles in the UK, India and South East Asia. His last position as Vice-President for the Marketing Academy involved him setting up and leading the group responsible for driving the development of marketing capabilities across Unilever's global organisation.
In 2000, Andy left to become a Co-Founder and Joint-MD of Brand Learning, a capability consultancy which now has a team of 170 people and offices in London, New York and Singapore. As the business has grown, it has become well known for its distinctive client work and highly engaged culture. In recent years, Andy has focused on driving the development of Brand Learning's leadership practice, up to the point of the company's acquisition by Accenture in August 2017.
Andy lives in Thames Ditton, near London, with his wife and two grown up children. His passion to live life to the full manifests itself in a number of interests and hobbies, including sport, music, food and wildlife photography.