Ones To Watch 2019
Date Of Event:
Thursday, May 9, 2019 - 09:00
Sub Header:
Learn from and connect with the other delegates nominated to join this exclusive ready-made network
OnesToWatch is a unique professional development programme as part of our Being Bold initiative exclusive to our client-side corporate members. It will build upon our Manifesto for marketing leadership – a modern marketing bible which inspires bolder marketing leadership.
The Marketing Society is bringing together the best of new talent to help build relationships with like-minded marketers. Over two workshops, nominees will cover a range of topics including leadership and personal branding.
Particular emphasis will be placed on the individual as a leader, understanding their values and developing their own leadership style with input from the UK's top marketing leaders.
The group will also leave with a ready-made network of individuals to continue to learn from and connect with.
Session 1 - 9 May, 9.00am - 6.00pm
Speakers include:
Gemma Greaves, Chief Executive of The Marketing Society
Andy Bird, Leadership Consultant
Tash Whitmey, Loyalty and Membership Director, Tesco
Ruth Saunders, Co-Founder, Galleon Blue
Session 2 - 10 May, 9.00am - 4.00pm
Speakers include:
Gemma Greaves, Chief Executive of The Marketing Society
Andy Fennell, Executive Chairman, Bloom
Jeremy Waite, Chief Customer Officer, IBM iX
Chris Barez-Brown, Founder, Upping Your Elvis
Marc Zander, SVP Global Client Partnerships
Marketplace mentoring session
---
Testimonials
This year we have delegates attending from; Aldermore, ASOS, B&Q, Bird's Eye, British Gas, Cancer Research, Chelsea FC, Dairy Crest, DFS, Diageo, Direct Line, Expedia, GSK, IBM, IHG, ITV, John Lewis, Mars, McDonalds, Muller Dairy, Pizza Hut and TSB.
Here's what our class of 2018 said about the programme:
'It's been such an amazing experience and great connections! I feel really inspired and can't wait to take learning back to reality - brilliant!'
'Great experience, really inspiring and reignited my passion for marketing and the opportunities that we have beyond to excel and enrich.'
'An extremely varied event - lots of food for thought. Loved the openers from the speakers. Thank you for such a lovely opportunity to listen to these amazing people.'
'Brilliant speakers. So inspiring, I feel able to take on the world. Thank you so much!'
'Absolutely brilliant day. Full of inspiring speakers and great hints and tips to take away.'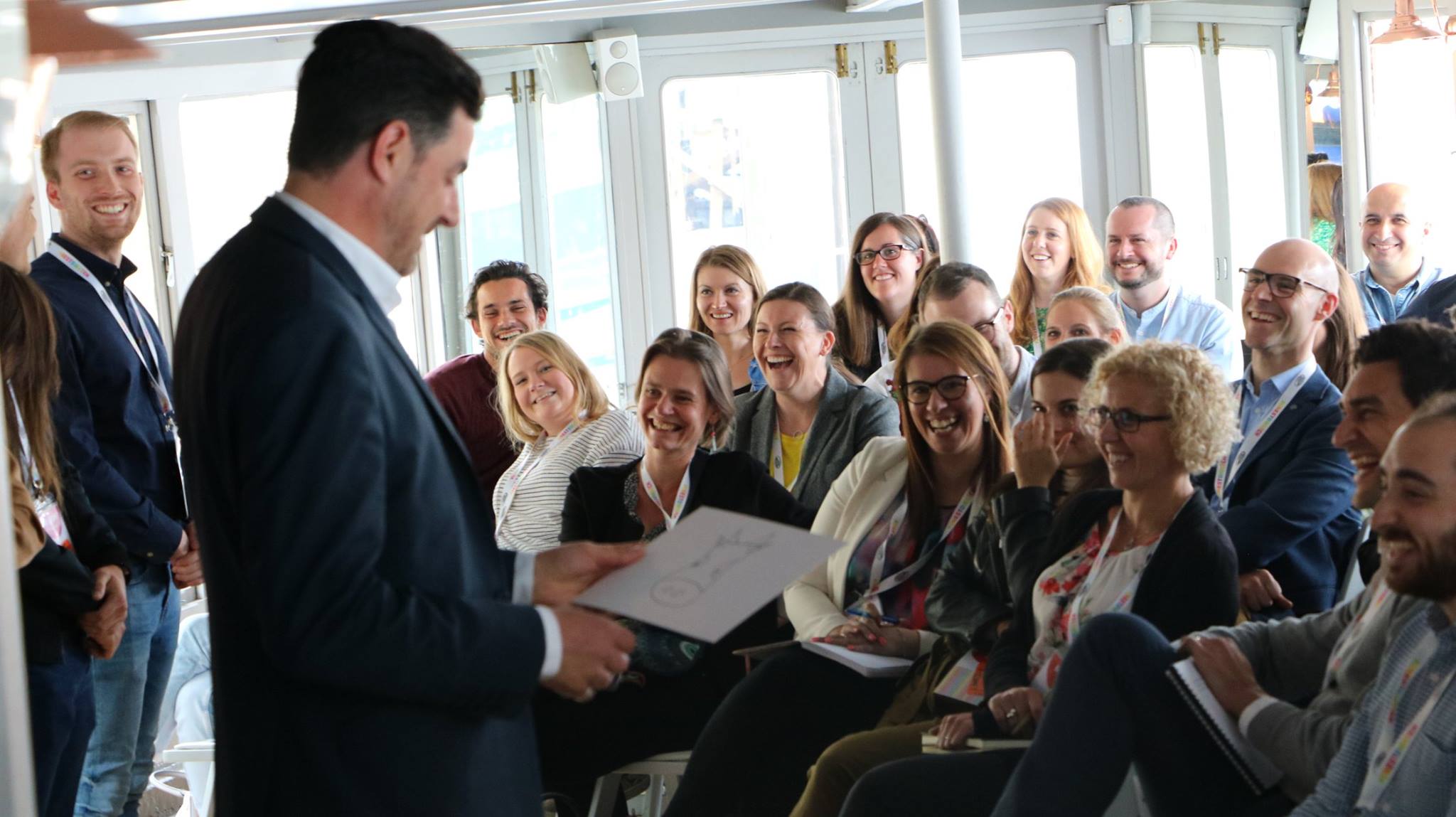 ---
About the programme
OnesToWatch is an exclusive initiative strictly for our corporate members. We are bringing together the best new talent in the industry to help them build relationships with like-minded marketers and develop their promising leadership skills.
There is no fee to the corporate member or the individual. We see this initiative different to formal training and more of a professional development programme. In return we ask for a strong commitment to attend both workshops.
If you would like to submit your nominations for this year's programme please get in touch with Rishi.
If you are interested in corporate membership or would like to learn more about the benefits, please email James Sutcliffe or call the team on 020 8973 1360.
#OTW2019
Sign in to view prices and reservations details
Sign In
Welcome to the private portal for Marketing Society members.
Partners for this event