Collide: human vs technology, digital vs physical
Date Of Event:
Tuesday, May 16, 2017 - 19:00
Sub Header:
The second in our new series...
On May 16th we marked our one year anniversary in Dubai with a second 'Collide' event, discussing Digital vs. Physical, Tech vs. Human - where should brands focus?
In the second edition of our 'Collide' series we examined the evolution of brands in a world of digital disruption - where should they focus and how should they evolve?
The thought-provoking discussion was led by a panel of marketing leaders from brands which represent the state-of-the-art of brand thinking across various industry sectors confronting this challenge.
The session included Franck Boissinot, Vice President Marketing and Digital, Carrefour; Lino Cattaruzzi, Regional Director MENA, Google; Christian Andersen, Director, Portfolio Marketing, MENA, IBM and Tom Warden, Senior Strategist, Siegel + Gale.
Following the session, we celebrated with drinks to mark our one year anniversary in Dubai. Having launched our Middle East chapter in May 2016, we have since been connecting marketers to inspire and encourage bolder leadership with Asad Rehman from Unilever leading as Chairman for the region.
If you would like to find out more about membership or future events please get in touch with Alasdair Hall-Jones.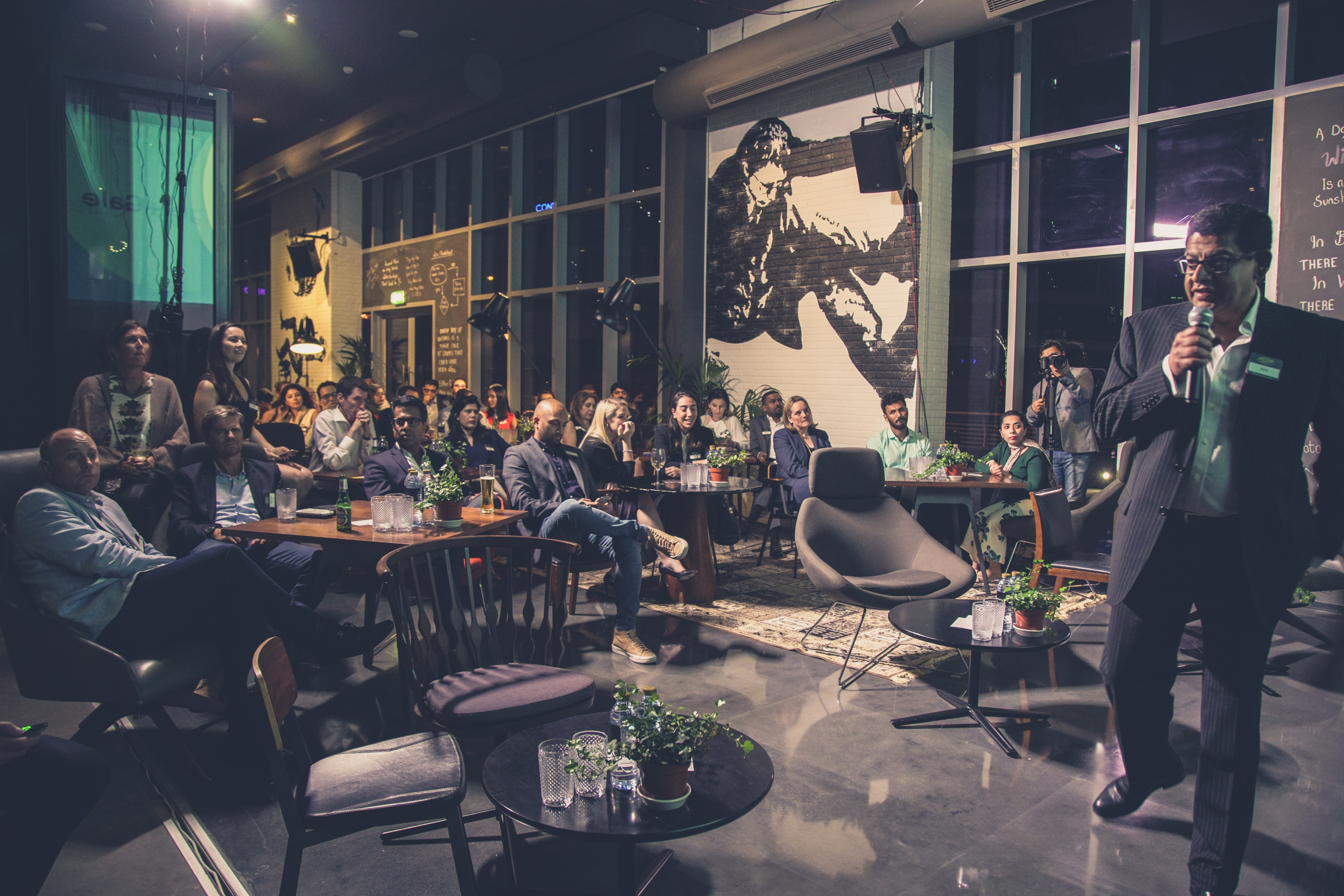 Sign in to view prices and reservations details
Sign In
Welcome to the private portal for Marketing Society members.
Google Map:
Ynot, Intercontinental Dubai Marina
Partners for this event

With Thanks to


Tags:
collide,
Creativity,
Business,
Dubai,
international,
bold leadership,
Cinema,
Digital,
entrepenuer,
technology,
film maker